Introduction
The world of digital collectibles and memorabilia has been revolutionized by the emergence of Non-Fungible Tokens (NFTs). NFTs are unique digital assets that can represent ownership or proof of authenticity for various items such as artworks, music, videos, and more. As the popularity of NFTs continues to grow, the concept of NFT interoperability has emerged as a crucial factor in shaping the future of this industry. In this article, we will explore the impact of NFT interoperability on digital collectibles and memorabilia and how it is transforming the way we perceive and interact with these unique assets.
What is NFT Interoperability?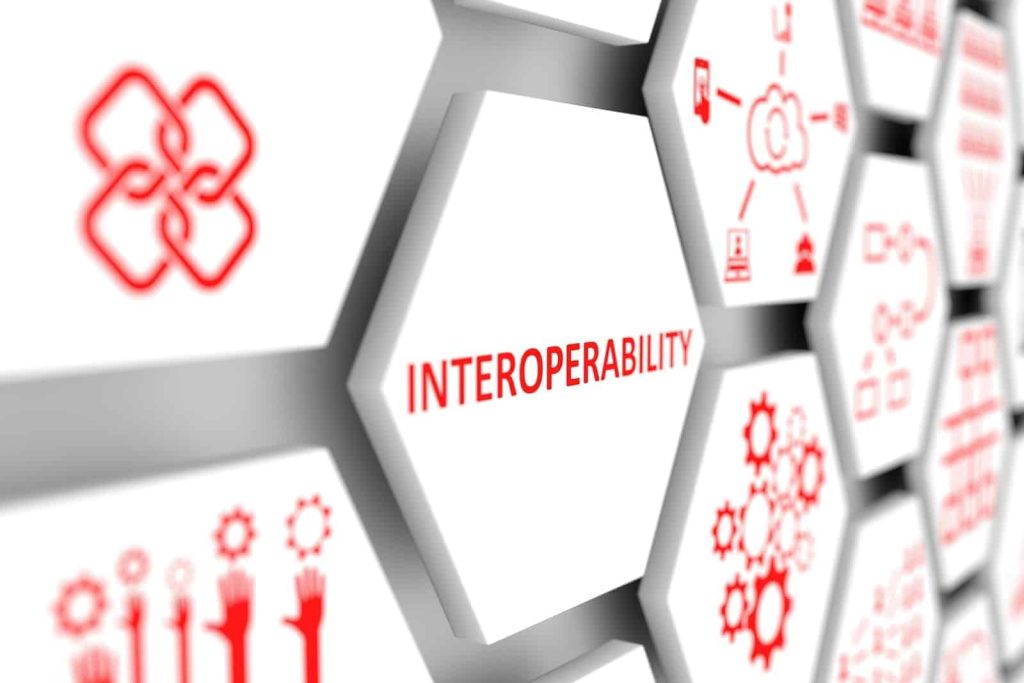 NFT interoperability refers to the ability of different blockchain networks and platforms to interact and exchange NFTs seamlessly. Currently, most NFTs are created and traded within specific blockchain ecosystems, making it difficult for users to transfer or use their assets across different platforms. However, with the advent of interoperability solutions, NFTs can transcend these boundaries, enabling them to be transferred, traded, and utilized across multiple networks.
The Benefits of NFT Interoperability
1. Enhancing Liquidity and Market Accessibility
NFT interoperability brings increased liquidity to the digital collectibles market. By enabling cross-platform compatibility, users have the freedom to trade their NFTs on various marketplaces, reaching a wider audience and potentially increasing the value of their assets. Moreover, interoperability fosters market accessibility, allowing users to explore and participate in diverse ecosystems, irrespective of the blockchain network they prefer.
2. Facilitating Cross-Platform Integration
NFT interoperability enables seamless integration between different platforms, creating interconnected networks of digital collectibles. This integration encourages collaborations and synergies among artists, collectors, and platforms, leading to the development of rich and diverse ecosystems. For example, an NFT artwork minted on one platform could be displayed and admired on another platform, extending its reach and exposure.
3. Empowering Artists and Creators
Interoperability expands the possibilities for artists and creators in the digital collectibles space. They can create and distribute their works across multiple platforms, reaching a larger audience and maximizing their potential earnings. By removing the limitations imposed by a single blockchain ecosystem, artists have the freedom to explore new markets, collaborate with different platforms, and unlock innovative opportunities for monetization.
Challenges and Considerations
While NFT interoperability offers numerous advantages, several challenges and considerations must be addressed for its successful implementation.
1. Standardization and Compatibility
To achieve widespread interoperability, industry-wide standards and protocols need to be established. Consistent metadata formats, token standards, and cross-chain communication frameworks are essential to ensure smooth interoperability between different platforms. Collaboration among blockchain networks and standardization bodies is crucial in driving this process forward.
2. Security and Trust
As NFTs are valuable digital assets, ensuring the security and trustworthiness of interoperability solutions is paramount. Interoperability mechanisms should be designed with robust security measures to protect the assets and maintain the integrity of the ecosystem. Smart contract audits, secure key management, and transparent governance frameworks are vital components in establishing user confidence and preventing potential vulnerabilities.
3. Maintaining Scarcity and Rarity
Preserving the scarcity and rarity of NFTs is a delicate balance in the context of interoperability. While enabling the transfer of assets between platforms, it is essential to avoid diluting the uniqueness and exclusivity associated with these digital collectibles. Implementing mechanisms that consider the originality and provenance of NFTs while facilitating interoperability will help maintain their value and desirability.
NFT Interoperability Projects and Initiatives
Several projects and initiatives are actively working on NFT interoperability solutions. These endeavors aim to bridge different blockchain networks and enhance the overall user experience in the digital collectibles space.
1. Cross-Chain Bridges
Cross-chain bridges facilitate the seamless transfer of NFTs across disparate blockchain networks. These bridges act as connectors, enabling users to move their assets from one platform to another while maintaining the integrity and authenticity of the NFT. By establishing these bridges, interoperability is achieved, unlocking new possibilities for collectors and investors.
2. Interoperable Marketplaces
Interoperable marketplaces serve as hubs where NFTs from different platforms can be listed, discovered, and traded. These marketplaces provide a centralized location for users to explore and engage with a vast array of digital collectibles. By aggregating NFTs from various platforms, interoperable marketplaces amplify exposure for creators and offer users a seamless experience for discovering and acquiring unique assets.
3. Collaborative Ecosystems
Collaborative ecosystems bring together artists, collectors, and platforms to foster innovation and interoperability. These ecosystems encourage partnerships, cross-platform integrations, and shared resources, driving the development of new standards and practices in the NFT space. By creating an environment that nurtures collaboration, the entire digital collectibles community benefits from increased interoperability and expanded opportunities.
The Future of NFT Interoperability
The future of NFT interoperability holds tremendous potential for the digital collectibles and memorabilia industry. As blockchain networks continue to evolve, interoperability will play a vital role in unlocking new levels of creativity, accessibility, and liquidity. The establishment of industry standards, the growth of cross-chain bridges, and the proliferation of interoperable marketplaces will pave the way for a vibrant and interconnected NFT ecosystem.
NFT Interoperability Standards and Protocols
Establishing industry-wide standards and protocols is crucial for seamless NFT interoperability. These standards ensure compatibility and facilitate the smooth transfer of assets between different blockchain networks and platforms. Organizations and communities are actively working towards defining these standards to drive widespread adoption and interoperability.
1. Metadata and Token Standards
Standardizing metadata formats and token standards is essential for effective NFT interoperability. Consistent metadata allows for clear identification and description of NFTs across platforms, enabling accurate asset recognition and seamless integration. Token standards, such as ERC-721 and ERC-1155, provide a common framework for the creation and representation of NFTs, ensuring their compatibility and transferability.
2. Cross-Chain Communication Protocols
Cross-chain communication protocols enable secure and efficient communication between different blockchain networks. These protocols establish a common language that facilitates the transfer of assets and data across disparate platforms. Examples of cross-chain communication protocols include Polkadot's Substrate, Cosmos' Inter-Blockchain Communication Protocol (IBC), and the Wanchain framework.
Interoperability and Cross-Platform Gaming
The gaming industry has embraced NFTs and is exploring the potential of interoperability to revolutionize the gaming experience. NFT interoperability allows gamers to transfer and utilize their in-game assets across multiple games and platforms. This cross-platform functionality enhances player engagement, expands the gaming ecosystem, and creates new opportunities for developers and gamers alike.
1. Play-to-Earn and Interoperability
NFT interoperability has fueled the rise of play-to-earn gaming models, where players can earn rewards and income by owning and trading in-game assets. Interoperability enables players to monetize their assets not only within a single game but also across different games and platforms. This has opened up new avenues for players to participate in the gaming economy and earn real-world value from their virtual possessions.
NFT Interoperability and Decentralized Finance (DeFi)
The intersection of NFTs and decentralized finance (DeFi) presents exciting opportunities for interoperability. Integrating NFTs with DeFi protocols allows users to leverage their digital collectibles as collateral, access liquidity, and participate in various decentralized financial activities. NFT interoperability further expands these possibilities by enabling the use of NFTs across multiple DeFi platforms and ecosystems.
1. Fractionalization and Interoperability
NFT interoperability opens the door to fractional ownership and investment in digital assets. Fractionalization allows users to divide an NFT into smaller, tradable units, increasing accessibility and liquidity. Interoperability then enables the fractionalized NFT to be traded and utilized across different platforms, expanding investment opportunities and diversification for collectors and investors.
The Role of NFT Interoperability in Intellectual Property Rights
NFTs have significant implications for intellectual property (IP) rights and ownership. Interoperability plays a vital role in establishing and enforcing IP rights within the digital collectibles space. By providing seamless traceability and proof of ownership, interoperability solutions help protect the rights of creators and ensure the authenticity and value of their digital assets.
Privacy and Security Considerations in NFT Interoperability
As NFT interoperability becomes more prevalent, privacy and security considerations gain importance. Interoperability solutions must prioritize user privacy, ensuring that sensitive information is protected during cross-chain transactions. Implementing robust encryption mechanisms and anonymous transaction protocols can safeguard user data and enhance the overall security of the NFT ecosystem.
NFT Interoperability and Cross-Platform Royalties
Interoperability opens up new avenues for royalty distribution across different platforms. With NFT interoperability, creators can receive royalties from secondary sales that occur on platforms other than the original minting platform. This mechanism ensures that artists and content creators continue to receive compensation for the ongoing value and appreciation of their digital collectibles.
Environmental Impact and Sustainability Considerations
As the popularity of NFTs rises, so does the concern about their environmental impact. NFT interoperability can contribute to addressing this issue by promoting sustainability practices. By enabling the transfer and use of NFTs across more energy-efficient blockchain networks, interoperability solutions can help reduce the carbon footprint associated with NFT transactions.
Legal and Regulatory Implications of NFT Interoperability
The growing prominence of NFT interoperability raises legal and regulatory questions. Governments and regulatory bodies are examining how to govern cross-chain transactions, intellectual property rights, and taxation in the NFT space. Establishing clear legal frameworks and regulations will provide certainty and protect the interests of all participants in the NFT ecosystem.
NFT Interoperability in Real-World Asset Tokenization
NFT interoperability has the potential to extend beyond digital assets and impact real-world asset tokenization. By bridging the gap between digital and physical assets, interoperability solutions can enable the representation and transfer of ownership rights for real estate, luxury goods, and other tangible assets through NFTs. This opens up new possibilities for fractional ownership, liquidity, and investment diversification.
Conclusion
NFT interoperability is transforming the landscape of digital collectibles and memorabilia. By enabling seamless interaction between blockchain networks and platforms, NFT interoperability enhances liquidity, fosters cross-platform integration, and empowers artists and creators. However, addressing challenges related to standardization, security, and maintaining scarcity is crucial for the successful implementation of interoperability solutions. As the industry progresses, collaborative efforts, innovative projects, and interoperability initiatives will shape the future of the NFT ecosystem.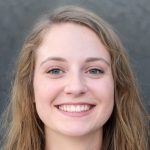 I'm a highly experienced and well-respected author in the field of Cryptocurrency. I have been writing on the subject for over 5 years now and have become an expert in the field. My work has been featured in many prestigious publications, including The Wall Street Journal, Forbes, and Business Insider. I'm a regular contributor to CoinDesk, one of the leading sources of Cryptocurrency news and information. In addition to my writing, I'm also a highly sought-after speaker on the topic of Cryptocurrency investing and trading. I have been invited to speak at numerous events around the world, including the World Economic Forum in Davos, Switzerland.