In recent years, Non-Fungible Tokens have emerged as a revolutionary technology with the potential to transform the gaming industry. NFTs offer a new way to buy, sell, and own in-game assets, providing gamers and developers with unique opportunities. This blog explores how NFTs are reshaping the gaming landscape, revolutionizing the concept of ownership, empowering players, and presenting new challenges and considerations.
Understanding NFTs in Gaming
Non-Fungible Tokens have emerged as a groundbreaking innovation within the gaming industry, revolutionizing the way players interact with and own digital assets. Unlike cryptocurrencies, which are interchangeable, NFTs represent unique and indivisible items or pieces of content. This distinction has significant implications for gamers.
Moreover, NFTs provide gamers with true ownership of in-game assets. Unlike traditional gaming experiences where players could only acquire and utilize assets within the game's ecosystem, NFTs allow players to buy, sell, and trade these assets outside of the game environment. This means that players can truly invest in their gaming experience, with the potential to earn real-world value from their in-game achievements.
Significance of NFTs in gaming
. Here are some key aspects highlighting the significance of NFTs in gaming:
True Ownership: It grant players true ownership of in-game assets. Unlike traditional gaming experiences where assets are owned and controlled by game developers, NFTs enable players to have provable ownership of their digital items.
Scarcity and Value: NFTs introduce the concept of scarcity to the gaming ecosystem. Each NFT represents a unique item, making certain assets rare and collectible. This scarcity adds value and exclusivity to these items, creating a market where players can engage in trade and potentially earn real-world value from their in-game achievements. The ability to assign value to virtual assets opens up new possibilities for player-driven economies and monetization.
Player Engagement: NFTs foster increased player engagement by encouraging the creation and exchange of user-generated content. Players can contribute their own custom designs, artwork, or virtual goods, enriching the gaming experience for themselves and others. This collaborative aspect enhances player involvement, encourages creativity, and strengthens the bond between players and the game.
Economic Opportunities: NFTs offer new avenues for economic opportunities within gaming. Players can monetize their skills and assets by selling or auctioning NFTs, creating a potential source of income. The ability to earn real-world value from virtual items provides a tangible incentive for players to invest more time and effort into their gaming endeavors.
Future Innovation: The significance of NFTs extends beyond their current impact. NFTs pave the way for future innovations, such as cross-platform integration, where players can use their NFTs across multiple games, and play-to-earn models, where players can earn rewards and income through gameplay. These advancements have the potential to reshape the gaming landscape and further empower players.
Enhanced Gaming Experience and Immersion
The world of gaming is constantly evolving, and one aspect that has significantly contributed to the enhanced gaming experience. Let's delve into some key elements that have transformed gaming into an immersive and captivating adventure:
Virtual Reality (VR) and Augmented Reality (AR): VR and AR technologies have revolutionized gaming by creating virtual worlds that players can explore and interact with. These technologies provide a heightened sense of immersion, allowing players to step into the game and experience it from a whole new perspective.
Realistic Graphics and Audio: The advancements in graphics and audio technologies have played a crucial role in enhancing the visual and auditory aspects of gaming. High-definition graphics, realistic physics engines, and immersive sound effects contribute to a more immersive and lifelike gaming experience.
Interactive Storytelling and Player Choices: Games with compelling narratives and interactive storytelling have the power to captivate players and make them feel emotionally invested in the gaming experience. The ability to make meaningful choices that affect the game's outcome adds depth and personalization, allowing players to shape the story according to their preferences.
Multiplayer and Online Connectivity: The advent of online gaming and multiplayer capabilities has transformed gaming into a social experience. Players can connect with friends and gamers from around the world, engaging in cooperative or competitive gameplay. The ability to collaborate, strategize, and communicate in real-time adds a social element that enhances the immersion and enjoyment of the gaming experience.
Virtual Economies and In-Game Purchases: The introduction of virtual economies and in-game purchases has created a dynamic ecosystem within games. Players can acquire virtual currency or assets, customize their characters, and unlock additional content. This system allows players to personalize their gaming experience, express their creativity, and invest in their virtual identities, adding a sense of progression and achievement.
Challenges and Considerations
As Non-Fungible Tokens gain traction in the gaming industry, it is important to address the challenges and considerations that come with their implementation. Let's explore some key aspects that need to be taken into account:
Scalability and Blockchain Limitations: One of the primary challenges of NFTs in gaming is scalability. As more players and developers adopt NFTs, the blockchain networks supporting them may face congestion and slower transaction speeds. To ensure a seamless gaming experience, it is crucial to address scalability issues and explore solutions that can handle large transactions without compromising performance.
Environmental Impact and Sustainability: Blockchain technology's environmental impact, particularly in energy consumption, is a significant concern. The energy-intensive nature of some blockchain networks used for NFTs has raised questions about their sustainability. The gaming industry needs to prioritize eco-friendly alternatives and explore ways to minimize the carbon footprint associated with NFT transactions.
Legal and Regulatory Frameworks: The adoption of NFTs in gaming necessitates the development of robust legal and regulatory frameworks. As NFTs involve the ownership and transfer of virtual assets, addressing issues such as intellectual property rights, fraud prevention, and consumer protection is crucial. Establishing clear guidelines and regulations will ensure a fair and secure environment for all participants in the NFT ecosystem.
Market Volatility and Investor Risks: NFT markets can be volatile, with prices fluctuating rapidly. This poses risks for investors who may experience significant financial losses if they are not well-informed or cautious in their NFT transactions. Establishing mechanisms to mitigate risks, such as ensuring transparency and promoting responsible investment practices, is essential to protect participants in the NFT market.
The Future of NFTs in Gaming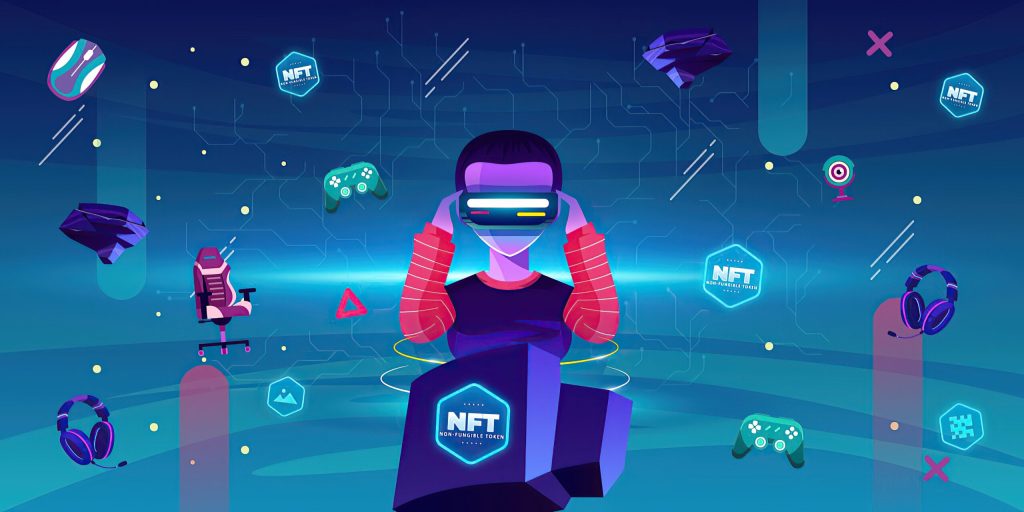 Let's explore some key aspects that shed light on the future of NFTs in the gaming industry:
Market Trends and Adoption: The market for NFTs in gaming is experiencing rapid growth, with more players, developers, and investors recognizing the value and potential of this technology. The increasing adoption of NFTs in gaming reflects a shift in how players perceive and interact with virtual assets. As market trends continue to evolve, we can expect to see a broader range of gaming experiences that leverage the benefits of NFTs.
Potential Applications Beyond Gaming: While NFTs have gained significant traction in the gaming industry, their potential reaches far beyond gaming alone. NFTs can find applications in various sectors such as art, collectibles, virtual real estate, and more. This cross-industry integration opens up new avenues for collaboration, creativity, and monetization.
Balancing Innovation and Responsible Implementation: As with any emerging technology, there is a need to strike a balance between innovation and responsible implementation. The future of NFTs in gaming hinges on addressing challenges. Some of are like scalability, energy consumption, and ensuring the protection of intellectual property rights.
Enhanced Player Ownership and Interoperability: In the future, NFTs will continue to empower players with enhanced ownership and interoperability. Players will have greater control over their in-game assets, allowing for seamless transfer and utilization across different games and platforms.
Evolving Gaming Economies and Revenue Streams: NFTs have the potential to reshape gaming economies and revenue streams. With the ability to tokenize and monetize in-game assets, players can earn income through the sale, trade, or rental of their NFTs. This opens up possibilities for play-to-earn models, where players can generate real-world value from their gaming activities, creating a sustainable ecosystem where gaming becomes a viable profession.
Conclusion
Therefore, the introduction of NFTs has ushered in a new era for gamers, granting them true ownership of in-game assets. Moreover, they fostering creativity through user-generated content. While challenges such as scalability and environmental impact exist, the potential for innovation and player empowerment is immense. As we look ahead, the future of NFTs in gaming holds promising opportunities for cross-platform integration, play-to-earn models, and the continued evolution of immersive gaming experiences.
FAQs
How can NFTs drive innovation in the gaming industry?
NFTs pave the way for cross-platform integration, play-to-earn models, and the integration of NFTs in competitive gaming and esports.
What does the future hold for NFTs in gaming?
The future of NFTs in gaming looks promising, with continued market adoption, potential applications beyond gaming, and responsible implementation to balance innovation and sustainability.
How can NFTs enhance the competitiveness of esports?
NFTs can introduce rare and exclusive in-game items that can be used in esports competitions, adding value and uniqueness to the competitive gaming experience.
What are some potential applications of NFTs beyond gaming?
NFTs have the potential to extend beyond gaming into various industries such as art, music, and virtual real estate, where they can revolutionize ownership and monetization models.
How can players participate in the NFT ecosystem?
Players can get involved in the NFT ecosystem by acquiring, trading, and utilizing NFTs within supported games and marketplaces.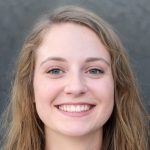 I'm a highly experienced and well-respected author in the field of Cryptocurrency. I have been writing on the subject for over 5 years now and have become an expert in the field. My work has been featured in many prestigious publications, including The Wall Street Journal, Forbes, and Business Insider. I'm a regular contributor to CoinDesk, one of the leading sources of Cryptocurrency news and information. In addition to my writing, I'm also a highly sought-after speaker on the topic of Cryptocurrency investing and trading. I have been invited to speak at numerous events around the world, including the World Economic Forum in Davos, Switzerland.