Cryptocurrencies have gained significant popularity in recent years, offering a decentralized and secure way to store and transfer value. For travelers who embrace the freedom of digital currencies, ensuring the safety and security of their funds becomes paramount. In this article, we will explore the world of cryptocurrency wallets and discover the best options for travelers to keep their funds secure.
Understanding Cryptocurrency Wallets
Cryptocurrency wallets are digital tools that allow users to securely store, send, and receive their digital assets. These wallets utilize cryptographic algorithms to safeguard private keys, which are essential for accessing and controlling the funds associated with a specific cryptocurrency. Wallets come in various forms, each offering unique features and levels of security.
Types of Cryptocurrency Wallets
There are four primary types of cryptocurrency wallets:
Hardware Wallets: These wallets store private keys offline on a physical device, such as a USB drive. Hardware wallets are considered the most secure option, as they are immune to online threats like hacking or malware attacks.
Mobile Wallets: Mobile wallets are smartphone applications that allow users to manage their cryptocurrencies on the go. They offer convenience and accessibility, but the security of mobile wallets relies heavily on the user's device security practices.
Online Wallets: Also known as web wallets or cloud wallets, online wallets store private keys on remote servers controlled by third parties. While online wallets offer convenience, they are more susceptible to security risks due to their dependence on internet connectivity.
Paper Wallets: Paper wallets involve printing or writing down the private keys on a physical medium, such as paper. They provide an offline storage solution but require careful handling to prevent loss or damage.
Importance of Security for Travelers
Traveling with cryptocurrencies introduces additional security risks. It's crucial for travelers to understand these risks and take necessary precautions to keep their funds secure throughout their journeys.
Risks Associated with Traveling and Using Cryptocurrency
Physical Theft: Traveling exposes individuals to the risk of physical theft. Losing a device or having it stolen could result in the loss of the associated cryptocurrency funds.
Unsecured Networks: Public Wi-Fi networks commonly found in airports, cafes, and hotels can be compromised by hackers. Connecting to unsecured networks exposes travelers to potential attacks aimed at intercepting sensitive information.
Social Engineering: Travelers might encounter social engineering attempts, such as phishing scams or fake cryptocurrency wallet apps. These can lead to the theft of private keys or login credentials.
Common Security Threats and Challenges
Malware and Keyloggers: Malicious software can compromise the security of a device, allowing attackers to capture sensitive information, including private keys.
Man-in-the-Middle Attacks: Attackers can intercept communication between a traveler's device and the cryptocurrency network, potentially modifying or stealing data.
Physical Surveillance: Travelers may be subject to physical surveillance, where attackers try to obtain sensitive information by visually observing the process of accessing cryptocurrency wallets.
In order to address these risks, travelers should consider utilizing wallets specifically designed with travel-friendly features and robust security mechanisms.
Essential Features of Travel-Friendly Wallets
When selecting a cryptocurrency wallet for travel, certain features and capabilities become crucial to ensure convenience and security.
Multi-currency Support
A travel-friendly wallet should support multiple cryptocurrencies, allowing travelers to manage their various digital assets in one place. This eliminates the need to carry multiple wallets or rely on exchanges while on the go.
Offline Storage Options
To minimize the risk of online attacks, travelers should consider wallets that provide offline storage capabilities. Offline storage ensures that private keys are not exposed to the internet, making them less vulnerable to hacking attempts.
Backup and Recovery Mechanisms
Travelers should prioritize wallets that offer robust backup and recovery mechanisms. This allows for easy retrieval of funds in case of device loss, damage, or theft. Secure backup options include seed phrases, encrypted backups, or hardware wallet compatibility.
Hardware Wallets: The Safest Option
When it comes to security, hardware wallets are widely regarded as the safest option for storing cryptocurrencies. These wallets store private keys on a physical device that is disconnected from the internet when not in use. This isolation significantly reduces the risk of online attacks.
While hardware wallets offer unparalleled security, there are a few considerations for travelers to keep in mind. First, travelers should ensure they have a backup plan in case the hardware wallet is lost or damaged during their journey. Carrying a spare hardware wallet or securely storing the backup seed phrase can mitigate this risk.
Mobile Wallets: Convenience on the Go
Mobile wallets provide a convenient way for travelers to manage their cryptocurrencies using their smartphones. They offer mobility and accessibility, allowing users to send and receive funds on the go. However, the security of mobile wallets heavily relies on the user's device security practices.
To maximize security when using mobile wallets while traveling, follow these best practices:
Keep your device's operating system and wallet app updated to benefit from the latest security patches and features.
Set a strong PIN or passphrase to protect the wallet application and prevent unauthorized access.
Only download wallet apps from official sources, such as reputable app stores, and avoid third-party or unofficial sources.
Online Wallets: Balancing Convenience and Security
Online wallets provide a balance between convenience and security for travelers. They allow users to access their cryptocurrencies from any device with an internet connection, eliminating the need to carry dedicated hardware. However, using online wallets introduces additional risks due to their reliance on internet connectivity and third-party control.
To enhance the security of online wallets while traveling, consider the following measures:
Select reputable online wallet providers with a track record of security and positive user reviews.
Enable two-factor authentication (2FA) to add an extra layer of protection to your wallet account.
Use a strong, unique password for your online wallet account and consider using a password manager to securely store and manage passwords.
Paper Wallets: Offline Security Solution
Paper wallets offer an offline storage solution for travelers seeking enhanced security. A paper wallet involves generating a cryptocurrency address and private key, then printing or writing them down on a physical medium.
One advantage of paper wallets is that they are not susceptible to online attacks since the private keys are stored offline. However, they require careful handling and protection against loss, theft, or physical damage.
Best Cryptocurrency Wallets for Travelers
Wallet 1: This hardware wallet offers military-grade security with support for multiple cryptocurrencies. It features a compact design, making it easy to carry while traveling. However, users should ensure they have a backup plan for the device and seed phrase.
Wallet 2: A mobile wallet renowned for its user-friendly interface and strong security features. It supports a wide range of cryptocurrencies and allows for easy backup and recovery. Travelers should secure their mobile device and avoid installing unverified apps.
Wallet 3: An online wallet with robust security measures, including multi-factor authentication and encrypted backups. It offers a user-friendly experience and supports a diverse selection of cryptocurrencies. Travelers should exercise caution when accessing the wallet on public networks and regularly update their login credentials.
Tips for Securely Managing Cryptocurrency While Traveling
To ensure the utmost security while traveling with cryptocurrencies, consider implementing the following best practices:
Use VPNs and Secure Networks: When accessing cryptocurrency wallets or conducting transactions, utilize virtual private networks (VPNs) to encrypt your internet traffic and connect to secure, trusted networks whenever possible.
Enable Two-Factor Authentication: Enable 2FA on all your cryptocurrency wallet accounts to provide an extra layer of security. This typically involves using an authentication app or receiving verification codes via SMS.
Regularly Update Wallet Software: Keep your wallet software up to date with the latest security patches and enhancements. This ensures that you benefit from the most recent security improvements and bug fixes.
Conclusion
As cryptocurrencies continue to gain popularity, travelers must prioritize the security of their funds. By selecting the right cryptocurrency wallet and implementing best security practices, travelers can enjoy the benefits of digital currencies while keeping their funds secure throughout their journeys.
FAQs
Can I store multiple cryptocurrencies in the same wallet? Yes, many wallets support multiple cryptocurrencies, allowing you to manage different digital assets in one place.
Is it safe to use public Wi-Fi networks with cryptocurrency wallets? Public Wi-Fi networks can be risky due to potential security threats. It's advisable to use a VPN and connect to secure networks when accessing cryptocurrency wallets.
How do hardware wallets protect against physical theft? Hardware wallets store private keys offline on a physical device, making them immune to online attacks. In the case of physical theft, the thief would need access to the device and knowledge of the PIN or passphrase.
What should I do if I lose access to my wallet while traveling? If you lose access to your wallet while traveling, having a backup plan is crucial. This could involve carrying a spare hardware wallet or securely storing the backup seed phrase in a separate location.
Are cryptocurrency wallets completely hack-proof? While wallets employ robust security measures, no system is entirely hack-proof. It's essential to follow best security practices and stay informed about potential threats to minimize the risk of compromise.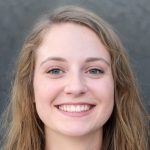 I'm a highly experienced and well-respected author in the field of Cryptocurrency. I have been writing on the subject for over 5 years now and have become an expert in the field. My work has been featured in many prestigious publications, including The Wall Street Journal, Forbes, and Business Insider. I'm a regular contributor to CoinDesk, one of the leading sources of Cryptocurrency news and information. In addition to my writing, I'm also a highly sought-after speaker on the topic of Cryptocurrency investing and trading. I have been invited to speak at numerous events around the world, including the World Economic Forum in Davos, Switzerland.