Cryptocurrencies have revolutionized the financial landscape, offering decentralized and secure alternatives to traditional banking systems. Among the various aspects of cryptocurrencies, one method gaining popularity is staking. Staking provides an opportunity for crypto holders to actively participate in the network while earning passive income. In this article, we will explore the concept of crypto staking, how it works, its benefits, and how you can get started.
What is Staking?
Staking is a process in the world of cryptocurrencies that involves participating in the proof-of-stake (PoS) consensus mechanism. In a PoS system, cryptocurrency holders can lock up their coins or tokens by storing them in a designated wallet or staking platform.
By staking their assets, users contribute to the security and operation of the blockchain network. They essentially act as validators who verify and validate transactions on the network. In return for their participation, stakers receive rewards in the form of additional tokens or coins.
The act of staking typically requires users to hold a minimum amount of the cryptocurrency to be eligible to participate. This ensures that participants have a vested interest in the network's success and discourages malicious activities.
How Does Crypto Staking Work?
Staking Mechanism
In a staking system, participants lock a certain amount of their cryptocurrency holdings as a collateral deposit. This collateral acts as a guarantee, ensuring the stakers' commitment to maintaining the network's integrity. The staked coins remain in a designated wallet, which is often provided by the staking platform or cryptocurrency.
Proof-of-Stake (PoS) Consensus
The PoS consensus mechanism works by selecting validators to create new blocks and validate transactions based on the number of coins they have staked. The more coins a user stakes, the higher the chance of being selected as a validator. This approach aims to ensure that those with a larger stake in the network have a higher probability of being chosen to validate transactions, reducing the energy consumption associated with PoW mining.
Benefits of Crypto Staking
Passive Income Generation: One of the primary benefits of staking is the ability to earn a passive income. By staking your coins, you become an active participant in the network's operations and are rewarded for your contribution. The rewards are typically in the form of additional cryptocurrency tokens, which can be accumulated over time.
Network Security: Staking plays a crucial role in securing the blockchain network. By staking their coins, participants have a vested interest in maintaining the integrity of the network since any malicious activity or attempt to compromise the system could result in the loss of their staked funds. This alignment of interests enhances the overall security and reliability of the blockchain.
Participating in Governance: Many staking networks also provide stakers with the ability to participate in the governance and decision-making processes. Stakers may have voting rights on proposals related to network upgrades, protocol changes, and other important decisions. This level of participation gives stakers a sense of ownership and influence over the development and direction of the cryptocurrency they support.
Popular Staking Cryptocurrencies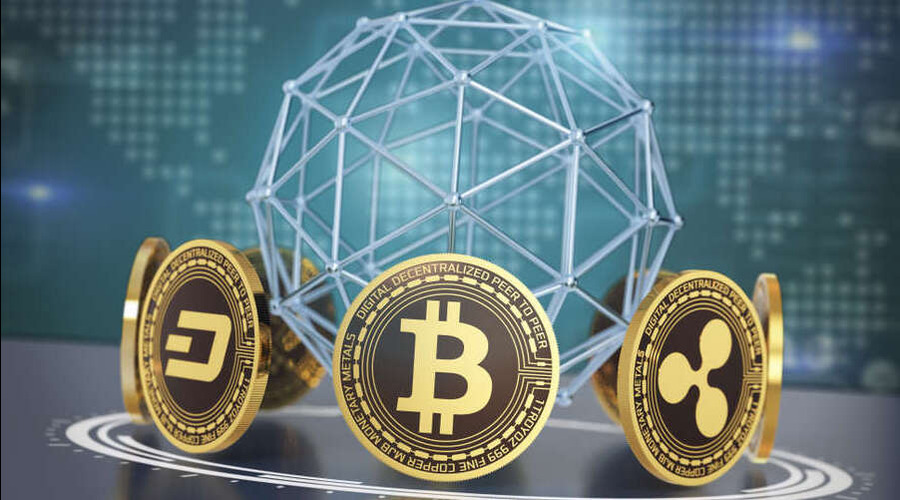 Several cryptocurrencies have implemented or are planning to implement staking mechanisms. Some of the popular staking cryptocurrencies include:
Ethereum 2.0: Ethereum, the second-largest cryptocurrency by market capitalization, is in the process of transitioning from a PoW to a PoS consensus mechanism through Ethereum 2.0. This upgrade will enable Ethereum holders to stake their coins and participate in securing the network.
Cardano: A blockchain platform known for its scientific approach and peer-reviewed research, also utilizes a PoS mechanism. Staking ADA, the native cryptocurrency of Cardano, allows holders to earn rewards and participate in the network's governance.
Polkadot: A multi-chain platform designed to enable interoperability between different blockchains, uses a PoS consensus mechanism. Staking DOT, the native cryptocurrency of Polkadot, enables holders to secure the network and participate in consensus.
How to Start Crypto Staking?
To start staking, you need to follow a few simple steps:
Choosing a Staking Wallet
First, you'll need to choose a staking wallet that supports the specific cryptocurrency you want to stake. Look for wallets that offer a user-friendly interface, strong security features, and compatibility with the staking network.
Selecting a Staking Provider
Next, you'll need to select a staking provider. Staking providers act as intermediaries between you and the staking network, simplifying the staking process. Consider factors such as the provider's reputation, fees, rewards distribution frequency, and customer support when making your selection.
Setting Up and Staking Your Coins
Once you've chosen a wallet and staking provider, follow their instructions to set up your wallet and transfer your coins. You will typically need to lock a minimum amount of cryptocurrency to start staking. The specific requirements vary depending on the network and cryptocurrency.
Risks and Considerations
While staking offers many benefits, it's important to be aware of the associated risks and considerations:
Locking of Funds
When staking, your funds are typically locked for a specified period. This means you may not have immediate access to your coins if you decide to unstake or sell them. Make sure you understand the lock-up period and consider your liquidity needs before staking.
Technical Knowledge and Security
Staking involves interacting with digital wallets and staking platforms, which requires a certain level of technical knowledge. It's crucial to take security precautions such as using strong passwords, enabling two-factor authentication, and keeping your wallet software up to date.
Volatility and Market Risks
Cryptocurrency markets can be highly volatile, and the value of your staked coins may fluctuate. Additionally, staking rewards are often paid in the same cryptocurrency you stake, which means the rewards are subject to market price movements. Be prepared for potential market risks and consider your risk tolerance before staking.
Staking vs. Mining
Staking and mining are two different approaches to maintaining and securing a blockchain network. While mining relies on computational power and energy-intensive processes, staking leverages the principle of coin ownership and the PoS consensus mechanism. Staking offers a more energy-efficient alternative to mining and allows individuals with fewer resources to participate in network validation.
Future Outlook of Crypto Staking
The future outlook of crypto staking appears to be promising, as it continues to gain popularity and evolve as a key component of blockchain networks.
Here are some key aspects that indicate a positive future for crypto staking:
Increased Adoption: As more blockchain projects transition from proof-of-work (PoW) to PoS consensus mechanisms, the demand for staking is expected to grow significantly. Ethereum, the second-largest cryptocurrency by market capitalization, is planning to migrate to a PoS model with the introduction of Ethereum 2.0, which will drive further adoption of staking.
Staking as a Revenue Stream: Staking provides an opportunity for cryptocurrency holders to generate passive income by staking their assets. With traditional investment options offering low yields, staking has become an attractive alternative for investors seeking consistent returns. As more individuals and institutions recognize the potential of staking, it is likely to gain further traction.
Network Security and Efficiency: Staking plays a crucial role in ensuring the security and efficiency of blockchain networks. By requiring users to stake their assets, PoS blockchains incentivize participants to act in the network's best interest. This promotes network security and discourages malicious activities, such as 51% attacks. Additionally, PoS blockchains are generally more energy-efficient compared to PoW blockchains, which is a growing concern for sustainability in the crypto space.
Diversification of Staking Options: Currently, there are numerous cryptocurrencies that support staking, offering users a variety of options to choose from. This trend is likely to continue, providing investors with the flexibility to stake different assets and manage their portfolios effectively. Furthermore, the introduction of decentralized finance (DeFi) protocols has enabled users to stake their assets across multiple platforms, further enhancing diversification possibilities.
Conclusion
Crypto staking provides an exciting opportunity for individuals to actively participate in blockchain networks while earning passive income. By understanding the fundamentals of staking, choosing the right cryptocurrencies, wallets, and staking providers, and considering the associated risks, you can embark on your staking journey with confidence. As the crypto industry continues to evolve, staking is expected to play a crucial role in shaping the future of decentralized finance and digital asset ownership.
FAQs
What is the minimum amount required for staking?
The minimum staking requirement varies depending on the cryptocurrency and network you choose to stake. It's essential to research the specific requirements for each project.
Can I unstake my coins at any time?
Unstaking periods and procedures differ among cryptocurrencies. Some networks allow for immediate unstaking, while others impose lock-up periods during which your funds remain staked. Review the unstaking rules before committing to a staking program.
How often do stakers receive rewards?
Reward distribution frequency varies across different staking networks. Some cryptocurrencies distribute rewards daily, while others follow longer intervals, such as weekly or monthly. Check the specifics of the staking program to understand when you can expect to receive your rewards.
Can I stake multiple cryptocurrencies simultaneously?
Yes, it is possible to stake multiple cryptocurrencies simultaneously. However, each cryptocurrency may have its own staking requirements and procedures, so ensure you understand the guidelines for each one.
Are there any tax implications for staking rewards?
Tax regulations regarding staking rewards can vary depending on your jurisdiction. It's advisable to consult a tax professional or seek guidance from relevant authorities to understand the tax implications of staking rewards in your specific location.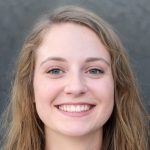 I'm a highly experienced and well-respected author in the field of Cryptocurrency. I have been writing on the subject for over 5 years now and have become an expert in the field. My work has been featured in many prestigious publications, including The Wall Street Journal, Forbes, and Business Insider. I'm a regular contributor to CoinDesk, one of the leading sources of Cryptocurrency news and information. In addition to my writing, I'm also a highly sought-after speaker on the topic of Cryptocurrency investing and trading. I have been invited to speak at numerous events around the world, including the World Economic Forum in Davos, Switzerland.