Bitwise Management CEO Hunter Horsley was on Yahoo Finance Live to talk about why Bitcoin is bad for crime.
The technology which Bitcoin runs on, Blockchain, basically has a public ledger. Transactions cannot be hidden. No matter where or when a transaction originates, there is a digital trail that shows where it went to.
This helps to make sure that transactions are not subject to manipulation. Every single move is documented and can be seen, tracked by anybody. This is what authorities have been using to be able to recover funds gained illegally.
What Role Crypto Plays In Crime
When posed the question, the CEO pointed to the developments in the Colonial Pipeline ransomware attack where the FBI was able to seize and recover some of the assets. He said that while this was not intuitive to a lot of people, more and more of the public are learning about it.
Related Reading | Questions Linger As FBI Recovers Colonial Pipeline Ransomware Funds
Talking about his management fund, which is the largest crypto index fund manager worldwide, he explained that this is a topic that frequently came up with the people they work with. Everyone wants to know what role crypto plays in crime and what they should expect in the future. Referencing Chainalysis, an analytic service which is used by law enforcement, Horsley pointed out that the data on the site showed a downtrend in the use of Bitcoin and cryptocurrencies by cyber criminals in ransomware attacks.
24-hour Bitcoin chart | Source: BTCUSD on TradingView.com
For a number of years, Bitcoin has been the main currency used by cyber criminals to accept payment for ransomware attacks. Lots of companies have fallen victim to these attacks and have had to pay large amounts of money in crypto to attacks. One of those companies recently was Colonial Pipeline. They had to pay $4.4 million in Bitcoin to the attackers.
A Traceable Asset Is Bad For Crime
But the story doesn't end there. With exchanges requiring KYC for their customers, authorities are able to trace Bitcoin transactions such as these. Since Bitcoin transactions are public, it is a matter of identifying which exchanges the coins are being moved to to be sold and the accounts can be frozen. Stolen coins are then gotten back from the exchanges.
As expected, a currency and/or transaction that can be tracked with such efficiency is not a good tool for crime. Thus leading to the fact that Bitcoin is bad for crime.
Related Reading | U.S. Recovers Millions Paid In Bitcoin For Pipeline Ransomware
Bitcoin use in cyber criminal activity is down 80 percent from 2019 to present. A significant downturn like this only shows that the criminals are starting to realize that Bitcoin is bad for their operations. This being very evident in the fact that the FBI was able to recover $2.3 million out of the $4.4 million paid as ransom to the attackers.
Hunter Horsely continues with stating that cyber security is even more important in crypto companies. They are the most targeted for hacks with regards to Bitcoin are other cryptocurrencies.
With regards to the government providing security in the cryptocurrency space, the CEO believes the government is doing a good job so far.
        "They're equipping themselves with the right tools and then they're enforcing on bad actors."
The Department of Justice reported last year that they had seized millions of dollars from terrorist organizations in cryptocurrency.
This has led to a decrease in the use of cryptocurrencies in crime-related activities, despite the increase in cyber security incidents year over year.
This means that regulators and law enforcement are doing an effective job in ensuring that they keep the space safe.
Featured image from MarketResearchTelecast, chart from TradingView.com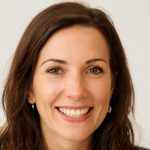 I have worked in the financial sector for over 10 years and have a keen interest in cryptocurrency. I have been writing about crypto for the past two years and have become one of the most respected authors in the space. I have a deep understanding of how this new asset class works and am able to provide insights that are both interesting and useful to my readers.