Bitcoin price is consolidating above $35,000, trying to build enough support to make an attempt at returning to local highs. Once there, if or not the bull run is still on will become a lot clearer.
But before that happens, there could be one more deep sweep of lows, according to a highly accurate market timing indicator. Here's what the TD Sequential indicator – created by market timing wizard Thomas Demark – says about the current price action and what to expect in the days ahead.
Why Bitcoin Price Could Sweep Lows Before A Bounce Is Here
The top cryptocurrency by market cap just saw the close of one of the worst monthly candles on record, calling into question if the bull run market structure is in tact, or if the cycle has fizzled out long before anyone anticipated.
Each market cycle has been lengthening thus far, yet this recent cycle would be capped off at only 26 months since the bottom. Most signs suggest it just isn't yet time for the greater underlying trend to have ended.
Related Reading | Five Signs That The Bitcoin Bottom Is In
Bitcoin price is now building support after a vicious selloff that wiped more than $30,000 out from the price per coin.  Surely that's enough downside – right?
According to the TD Sequential indicator on multiple timeframes, price action could take the first ever cryptocurrency another level lower, sweeping lows before a meaningful bounce.
There is an 8 count on most timeframes on the TD Sequential | Source: BTCUSD on TradingView.com
The Wizard Of Market Timing: All About The TD Sequential
The TD Sequential indicator is a market timing indicator created by Thomas Demark. All of Demark's highly regarded tools are focused on timing, and less-so the price of Bitcoin or other assets.
The timing is based on a sequence of candles resulting in a buy or sell signal when a nine count is reached. An eight count can sometimes produce the bounce that crypto holders are hopeful for, however, a "perfected" nine setup is what they really want.
Related Reading | Lack Of "Capitulation" Volume Suggests Bitcoin Is Doomed To More Downside
The reason why crypto investors won't like the setup that's to come, is because for the nine candle to "perfect" the candle must fall deeper than the lows of the previous candles. Eight counts can also perfect and prompt a reversal, but because there's so many eight counts across multiple timeframes on Bitcoin price, the probability of more downside and one of these candles perfecting is just too high to ignore.
Aside from the buy signal that's to come, technicals are extremely bullish on Bitcoin. Is this the "perfect" opportunity to buy one last time?
Featured image from iStockPhoto, Charts from TradingView.com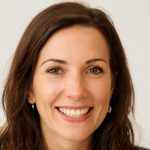 I have worked in the financial sector for over 10 years and have a keen interest in cryptocurrency. I have been writing about crypto for the past two years and have become one of the most respected authors in the space. I have a deep understanding of how this new asset class works and am able to provide insights that are both interesting and useful to my readers.