Bitcoin has had a miserable couple of months since hitting a new all-time high this year. The asset recently broke the $30K resistance level last week and fell down to $28K. Before promptly recovering back up over $30K and trending upwards towards $34K.
This is a critical resistance point for bitcoin. Breaking this price could be the beginning of a bear market. Speculations are that Bitcoin could go as low as $10K if the price breaks $30K.
Related Reading | Crypto Isn't Money, Annual Economic Report On Bitcoin
But what if it never breaks that and stays upwards of $30K? Well, then Bitcoin could be in for another massive rally that could take the asset all the way up to $100K.
Bitcoin Price Movements
Historically, there has always been a big dip before Bitcoin rallies. The price usually stays within a certain price range for a period of time. Fluctuating slightly between up and down. But never making any substantial movement. After that, the ensuing rally takes the coin usually to a new all-time high.
Bitcoin has now spent 17 days trading within the $20K to $30K range. While not a high number, it is the first time that this has happened. This means that there is an air pocket below the $30K line. It explains why traders have been battling to keep the price above $30K.
Bitcoin trading in the $30K range | Source: BTCUSD on TradingView.com
If the price can hold this line for the next month, then it is likely that we will see $100K per bitcoin by year-end. Holding at a critical point means that there is still faith in the market. People are buying back in because they believe that the coin has hit its new bottom. And that might just be true.
Bitcoin has lost over 50% of its all-time high value. A number that usually spells the beginning of a bear market for an asset. But it has not been down long enough for it to be officially called a bear.
Nevertheless, if the calls that Bitcoin has hit its new bottom are true, then there is nowhere to go but up.
More Likely To Go Up Than Down
According to a Bloomberg report earlier this year, Bitcoin price will likely hit $100K in 2021. The Bloomberg Crypto Index claims that Bitcoin is in a resting bull-cap market. So while it might look like a bear market, the asset is just taking a break before its next rally.
Vinny Lingham is a well-known name in the crypto space. He is famed for having correctly predicted price movements of coins like Bitcoin, Ethereum, and FIL. Due to this, his predictions carry much weight in the market.
Lingham recently posted on Twitter that if Bitcoin could hold the $30K price range, then we could see $100K this year.
Related Reading | Here's The Level Bitcoin Bulls Must Reclaim For Setup To $49K
Other users chimed in with their opinions under the tweet. With one user even predicting as high as over $150k by Christmas.
One user pointed out the lack of momentum in the market. With there not being a lot of buy pressure at $40K, driving down the price of the coin into the $30K range. But the buying pressure is high at $30K. This prevents the coin from falling below this critical threshold.
The lack of momentum in the market has surely been a cause for concern. But sometimes that is a good thing. With no momentum, investors might believe the market has hit its bottom. Then buying back in to not miss this bottom will be the momentum need to drive up the price.
Featured image from U.Today, chart from TradingView.com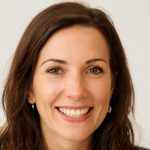 I have worked in the financial sector for over 10 years and have a keen interest in cryptocurrency. I have been writing about crypto for the past two years and have become one of the most respected authors in the space. I have a deep understanding of how this new asset class works and am able to provide insights that are both interesting and useful to my readers.