In today's digital landscape, security is of paramount importance, especially in the crypto industry. With the rise in cyber threats and hacking attempts, it has become crucial to implement robust security measures to protect sensitive information and assets. Two-factor authentication (2FA) is a highly effective security method that adds an extra layer of protection to your crypto accounts and transactions. In this article, we will explore the concept of 2FA and its significance in enhancing crypto security.
Understanding Two-Factor Authentication (2FA)
Two-factor authentication, also known as multi-factor authentication, is a security mechanism that requires users to provide two separate pieces of evidence to prove their identity. It adds an extra layer of security beyond just passwords. The two factors typically involve something the user knows (e.g., a password) and something the user possesses (e.g., a smartphone or a hardware token).
There are several types of authentication factors used in 2FA, including knowledge factors (passwords, PINs), possession factors (smartphones, hardware tokens), and inherence factors (biometrics). By combining these factors, 2FA significantly reduces the risk of unauthorized access and strengthens the overall security of crypto accounts.
Implementing Two-Factor Authentication for Crypto Security
Implementing 2FA for crypto accounts is a crucial step towards safeguarding your digital assets. Most crypto wallets and exchanges provide built-in support for 2FA. Setting up 2FA usually involves linking your account to a mobile app, such as Google Authenticator or Authy, which generates time-based one-time passwords (TOTPs). These TOTPs expire after a short period, providing an additional layer of security.
Benefits of Two-Factor Authentication in Crypto Security
Two-factor authentication offers numerous benefits when it comes to securing crypto accounts and transactions. Let's explore some of the key advantages:
Protection against unauthorized access: With 2FA, even if a hacker manages to obtain your password, they would still require the second authentication factor to gain access. This adds an additional barrier that significantly reduces the chances of unauthorized individuals compromising your crypto accounts.
Mitigating the risks of phishing and hacking attempts: Phishing attacks, where hackers attempt to trick users into revealing their login credentials, are a common threat in the crypto world. 2FA acts as a strong defense against such attacks. Even if a user unknowingly falls victim to a phishing scam and enters their password on a fraudulent website, the second authentication factor would prevent the hacker from gaining access.
Safeguarding against SIM swapping attacks: SIM swapping is a technique used by hackers to take control of a user's phone number, usually by convincing a telecom provider to transfer the number to a SIM card under their control. With 2FA enabled, even if the attacker manages to gain control of the user's phone number, they would still require the second factor (e.g., a TOTP from a mobile app) to complete the authentication process.
Common Two-Factor Authentication Methods for Crypto Security
There are several methods available for implementing two-factor authentication in the crypto industry. Let's explore some of the commonly used ones:
SMS-based authentication: This method involves receiving a one-time verification code via SMS on your registered phone number. While SMS-based 2FA is easy to set up, it is considered less secure compared to other methods due to the potential vulnerabilities of SMS interception or SIM swapping attacks.
Mobile apps and authenticator tools: Mobile apps like Google Authenticator, Authy, and Microsoft Authenticator generate time-based one-time passwords (TOTPs) that expire after a short duration. These apps provide a more secure alternative to SMS-based 2FA as they are not susceptible to SIM swapping attacks.
Biometric authentication: Biometric authentication methods, such as fingerprint or facial recognition, offer a convenient and secure way to authenticate users. Some mobile devices and laptops come equipped with biometric sensors that can be used as the second factor for 2FA.
Hardware security keys: Hardware security keys, such as YubiKey or Ledger Nano, are physical devices that connect to your computer or mobile device via USB, NFC, or Bluetooth. They generate unique cryptographic signatures for each login attempt and provide robust protection against phishing attacks.
Challenges and Considerations
While two-factor authentication is an effective security measure, it's essential to be aware of potential challenges and considerations:
Potential vulnerabilities and limitations of 2FA: Although 2FA significantly enhances security, it is not entirely foolproof. Certain vulnerabilities, such as phishing attacks targeting the second authentication factor or sophisticated malware, can still compromise the system. It's crucial to stay vigilant and follow best practices to mitigate these risks.
Backup and recovery options: Losing access to the second authentication factor can be problematic. It's important to set up backup options, such as backup codes or alternative 2FA methods, to regain access in case of device loss or failure.
User experience and convenience: While 2FA adds an extra layer of security, it can sometimes be perceived as an inconvenience, especially if the authentication process is time-consuming or if users frequently switch devices. Striking a balance between security and user experience is essential to encourage the widespread adoption of 2FA.
Tips for Using Two-Factor Authentication Effectively
To maximize the benefits of two-factor authentication, consider the following tips:
Regularly updating authentication methods: As technology evolves, so do the techniques used by hackers. It's important to stay updated with the latest authentication methods and upgrade to more secure options when available. Regularly review and update your 2FA settings to ensure optimal security.
Securing backup codes and recovery options: In case you lose access to your primary authentication device, it's crucial to have backup codes or alternative recovery options in place. Store backup codes securely, preferably offline, and make sure you can easily access them when needed.
Educating users about the importance of 2FA: Many people are still unaware of the benefits of two-factor authentication or may not understand how to set it up correctly. Providing clear instructions and educational resources can help users understand the importance of 2FA and encourage them to implement it for their crypto accounts.
Enabling 2FA for all relevant accounts: Don't limit 2FA to just your crypto wallets or exchanges. Enable it for all relevant accounts, including email, social media, and other online platforms. By securing all your accounts with 2FA, you create multiple layers of protection and reduce the risk of unauthorized access.
Monitoring account activities: Stay vigilant by monitoring your account activities regularly. Keep an eye out for any suspicious login attempts or unfamiliar transactions. If you notice any suspicious activities, take immediate action to secure your accounts and report the incidents to the appropriate authorities.
The Future of Two-Factor Authentication
As technology continues to advance, the future of two-factor authentication holds exciting possibilities. One emerging trend is the increasing integration of biometric authentication methods, such as facial recognition and iris scanning, into 2FA systems. Biometrics offer a higher level of security and convenience, as they are inherently tied to an individual's unique characteristics.
Additionally, advancements in hardware security keys are expected. These devices may become more streamlined and widely adopted, offering enhanced protection against sophisticated attacks. Integrating 2FA into wearable devices, such as smartwatches, could also provide a seamless and secure authentication experience.
Overall, the future of two-factor authentication is focused on striking a balance between heightened security measures and user convenience, ensuring that individuals can protect their digital assets without sacrificing usability.
Conclusion
In the ever-evolving landscape of digital security, two-factor authentication plays a crucial role in enhancing crypto security. By implementing 2FA, you add an extra layer of protection to your crypto accounts, mitigating the risks of unauthorized access, phishing attacks, and SIM swapping. Whether you opt for SMS-based authentication, mobile apps, biometrics, or hardware security keys, 2FA provides a robust defense against malicious actors.
To ensure maximum security, regularly update your authentication methods, secure backup codes, educate users about the importance of 2FA, enable it for all relevant accounts, and monitor account activities. As technology advances, the future of 2FA holds promising advancements in biometrics and hardware security keys, making authentication more secure and convenient.
Take control of your crypto security today by implementing two-factor authentication and safeguarding your digital assets.
FAQs
Why is two-factor authentication important for crypto security?
Two-factor authentication adds an extra layer of security by requiring users to provide two separate pieces of evidence to prove their identity. This significantly reduces the risk of unauthorized access to crypto accounts, enhancing overall security and protecting digital assets.

Can 2FA be bypassed by sophisticated hackers?
While no security measure is completely foolproof, two-factor authentication (2FA) significantly raises the bar for hackers. Sophisticated hackers may attempt to bypass 2FA through methods like social engineering, SIM swapping, or advanced phishing attacks. However, 2FA makes it exponentially more challenging for attackers to gain unauthorized access compared to relying solely on passwords.

Are hardware security keys necessary for 2FA?
Hardware security keys provide additional protection and are considered one of the most secure methods for 2FA. While not mandatory, they offer strong resistance against phishing attacks and provide a higher level of security compared to other 2FA methods like SMS or mobile apps. Using a hardware security key is highly recommended for individuals with significant crypto holdings or those operating in high-risk environments.

How does biometric authentication work in 2FA?
Biometric authentication utilizes unique physical or behavioral characteristics, such as fingerprints or facial recognition, to verify a user's identity. In the context of 2FA, biometrics can serve as the second authentication factor. Users provide their biometric data, which is then compared against pre-registered information to grant access. Biometric authentication adds convenience and a higher level of security as it is difficult to replicate or fake biometric features.

What should I do if I lose access to my 2FA device?
Losing access to your 2FA device can be stressful, but there are steps you can take to regain access. It's important to have backup options in place, such as backup codes, which are typically provided during the initial setup of 2FA. These codes can be used as an alternative method to authenticate yourself and regain access to your accounts. If backup codes were not provided or are unavailable, reach out to the respective service provider's customer support for further assistance in recovering your account.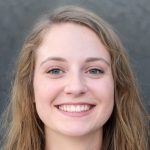 I'm a highly experienced and well-respected author in the field of Cryptocurrency. I have been writing on the subject for over 5 years now and have become an expert in the field. My work has been featured in many prestigious publications, including The Wall Street Journal, Forbes, and Business Insider. I'm a regular contributor to CoinDesk, one of the leading sources of Cryptocurrency news and information. In addition to my writing, I'm also a highly sought-after speaker on the topic of Cryptocurrency investing and trading. I have been invited to speak at numerous events around the world, including the World Economic Forum in Davos, Switzerland.