Revive Project aims to build three distinct platforms to form a robust community to boost crypto investments and NFT projects.
Revive Project is a transforming digital platform that aims to create a unique ecosystem to form a blockchain community. This community owns a token called PULSE. This revolutionary platform holds 10% of the transfer commission for the welfare of community users. The PULSE token is initiated on September 1, 2021, and ends by the end of this month, i.e., September 30, 2021. Once it finishes the public sales, it would be soon listed on popular platforms, PancakeSwap and WhiteBIT. 
Revive Project's Unparalleled Ecosystem 
At present, the Revive Project is focusing on building three kinds of platforms. These include:
The Revive Wallet allows you to vote for future developments. It's integrated with the PULSE token to access numerous applications of this Project. 
Revive NFT Marketplace and Academy
It's the best place to learn about crypto markets, investments, and the latest trends. It's developed in such a way that only the PULSE holders can access it. It's even the best place to understand the backend development process of non-fungible tokens. 
Revive Exchange platform focuses on building a trading environment. This platform allows PULSE holders to invest in various booming crypto products. 
One Of the primary reasons for the Revive Project development is to motivate users for long-term crypto holdings. It helps you gain maximum rewards and supports long-term wealth. That's why the Project takes a 10% commission from crypto transactions. Whenever the transaction happens, the token holder gets 1%, 5% is added to the Revive Basket, 2% sits in the Revive Launchdome, and finally, 2% boosts token liquidity. 
How Token Holders Get Benefited With Revive Project?
The PULSE holders gain multiple benefits from knowledge advancement to understanding the backend of NFT to the latest trends analysis. The token holders get a 1% commission for each transaction effortlessly. Also, they get huge profits from Revive Basket, Revive Launch Dome, Marketplace, Academy, Revive Exchange, and a significant discount. In addition, the PULSE holders also reserve the special rights to vote for future developments and offers. 
Contact:
Email: [email protected]
Blog:https://reviveproject.io/en/
Medium:http://www.medium.com/@reviveproject
Telegram:https://t.me/reviveproject
Facebook:https://www.facebook.com/reviveproject1
White Paper:https://reviveproject.io/en/whitepaper/
Twitter: https://twitter.com/reviveproject1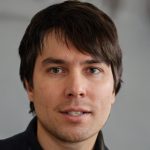 I am Clayton Weaver, a professional Crypto Author. I have been writing about Cryptocurrencies for over 3 years and have seen the industry grow immensely. I have also written a book on this subject which is available on Amazon. My focus is on helping people understand what Cryptocurrencies are, how they work, and why they are important. In addition to my writing, I also conduct workshops on this topic.