Bitcoin price is back to around $40,000 but whether or not the bull market is over or not isn't yet certain. What is certain, according to Paul Tudor Jones, is the cryptocurrency itself.
Not the asset or its price, but the underlying ironclad cryptographic code. Here's why the billionaire investor has allocated as much as 5% of his wealth to Bitcoin – an asset he holds in equal amounts next to gold, cash, and other commodities.
Paul Tudor Jones: Keep Assets In Commodities, Cash, Gold, And Crypto
It was the shot heard around the world: Paul Tudor Jones had given Bitcoin a nod of approval, comparing the ultra scarce cryptocurrency to gold in the 1970s. At that time, the gold standard lost its dollar peg and was trading at around $32 an ounce. Today, it trades at just under $2,000.
But the billionaire philanthropist believes that Bitcoin can be even better than gold, and labeled the cryptocurrency "the fastest horse in the race against inflation" back in May of last year. Since then he's done nothing but double down on the emerging asset, comparing it to investing in a Apple or Google early.
Related Reading | Five Signs That The Bitcoin Bottom Is In
Now he's back with more comments about Bitcoin, revealing that he now holds equal parts gold, cash, commodities, and crypto. Jones says that each are held in 5% increments, with the remainder on hold waiting to see what the Fed and the rest of central banks do next.
The billionaire philanthropist and investing legend more than doubled down on BTC | Source: BTCUSD on TradingView.com
Sorry Humans: Bitcoin Is Math, "Is 100% Certain"
Paul Tudor Jones initially revealed a 2% allocation and has since upped it to 5% – as much as gold, cash or commodities. The reason the invest likes the digital asset so much, is because "Bitcoin is math."
"Math has been around for thousands of years. Two plus two is gonna equal four and it will for the next two thousand years," he said. " I like the idea of investing in something that's reliable, consistent, honest, and a hundred percent certain."
"It's a way for me to invest in certainty."
Using the Biden and Trump administration as an example along with the Fed, Jones asks "do I want to have faith, in that same reliability and consistency in human nature?" The answer time and time again has been no, as history has proven money is regularly debased by the governments that issue it.
Related Reading | What The Last Leg Up In The Crypto Bull Market Could Look Like
Questions on if the investing icon liked the cryptocurrency at current prices were largely ignored, and instead Jones reiterated his stance: "I like Bitcoin." You can watch the interview segment below.
"The only thing that I know for certain is I want to have 5% in #gold, 5% in #bitcoin, 5% in cash, 5% in commodities," said legendary investor @ptj_official. pic.twitter.com/9NoESxUYbN
— Squawk Box (@SquawkCNBC) June 14, 2021
Featured image from iStockPhoto, Charts from TradingView.com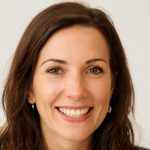 I have worked in the financial sector for over 10 years and have a keen interest in cryptocurrency. I have been writing about crypto for the past two years and have become one of the most respected authors in the space. I have a deep understanding of how this new asset class works and am able to provide insights that are both interesting and useful to my readers.