In recent years, the rise of non-fungible tokens (NFTs) has disrupted the way we perceive ownership in the digital world. NFTs have already made headlines for their impact on the art world, but their potential applications go beyond that. NFTs can also revolutionize the video industry by allowing creators and consumers to own and trade digital video content. In this article, we will explore the world of NFT videos and their implications for the future of digital media ownership.
What are NFTs?
Before delving into NFT videos, let's first understand what NFTs are. NFTs are unique digital assets that use blockchain technology to verify their ownership and authenticity. Unlike fungible tokens such as Bitcoin, each NFT is one-of-a-kind and cannot be replicated. NFTs are stored on a blockchain, a decentralized digital ledger that records all transactions involving the token. This creates a transparent and immutable record of ownership and ensures that the NFT cannot be duplicated or tampered with.
NFTs and Video Content
NFTs can also be used to represent ownership of digital video content. In this context, an NFT can represent ownership of a video file, a stream of a video, or even a specific moment in a video. This allows creators to sell and distribute their video content as NFTs, providing them with a new revenue stream and a way to monetize their work. Consumers can buy NFT videos, which gives them ownership of the video and the ability to sell it or trade it with others.
Benefits of NFT Videos
The use of NFTs in the video industry can provide several benefits for both creators and consumers. For creators, NFT videos provide a new way to monetize their work and earn revenue directly from their fans. This can be especially valuable for independent creators who may not have access to traditional distribution channels or funding. NFT videos also provide creators with a way to establish a direct relationship with their fans and reward them for their support.
For consumers, NFT videos provide a way to own and invest in video content that they enjoy. Owning an NFT video provides a sense of ownership and exclusivity, as well as the potential for appreciation in value. Consumers can also trade NFT videos with others, creating a new market for video content.
Challenges and Limitations
Despite the potential benefits of NFT videos, there are also challenges and limitations to consider. One of the biggest challenges is the high cost of creating and selling NFT videos. The process of creating an NFT video can be complex and requires specialized knowledge of blockchain technology. Selling NFT videos also requires a significant investment in marketing and promotion to reach potential buyers.
Another limitation is the potential for piracy and copyright infringement. While NFTs provide a way to verify ownership of digital content, they do not prevent unauthorized copying or distribution of that content. This means that creators may still need to rely on traditional copyright enforcement measures to protect their work.
The Future of NFT Videos
Despite these challenges, the potential for NFT videos is vast. As the technology becomes more accessible and user-friendly, we can expect to see more creators and consumers adopting NFT videos as a new way to own and monetize video content. This could lead to a more decentralized and democratized video industry, where creators have more control over their work and consumers have more options for accessing and owning video content.
NFT Videos in Practice
Several companies and individuals are already exploring the potential of NFT videos. For example, the NBA has released NFT videos of iconic basketball moments, which fans can own and trade. Musician Grimes sold NFT videos of her digital art, earning nearly $6 million in a single day. Independent filmmakers have also used NFT videos to finance and distribute their work, bypassing traditional gatekeepers.
NFT Videos and the Future of Film
The potential impact of NFT videos on the film industry is also significant. With the rise of streaming services and the decline of traditional theatrical releases, many independent filmmakers struggle to finance and distribute their work. NFT videos could provide a new way for these filmmakers to monetize their work and reach audiences directly.
In addition, NFT videos could also change the way we view film ownership. Currently, when we buy a digital copy of a film, we are often only buying the right to stream it on a specific platform. With NFT videos, we could own a unique and transferable copy of the film, providing us with more control over our digital media collections.
Environmental Concerns
One issue that has been raised with the rise of NFTs is their potential environmental impact. The energy consumption of blockchain technology has been criticized for its carbon footprint, and the high demand for NFTs has led to concerns about their sustainability.
However, some companies and artists are working to address these concerns. For example, musician Imogen Heap has created a carbon-negative NFT platform, which uses renewable energy and offsets its carbon emissions. Other companies are exploring more energy-efficient blockchain technology or using NFTs to support environmental causes.
Conclusion
NFT videos represent a new and exciting frontier in the world of digital media ownership. While there are challenges and limitations to their adoption, the potential benefits are significant. NFT videos provide a new way for creators to monetize their work and for consumers to own and invest in video content. As the technology becomes more accessible and user-friendly, we can expect to see more innovation and growth in this space, leading to a more decentralized and democratized video industry.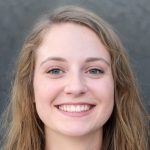 I'm a highly experienced and well-respected author in the field of Cryptocurrency. I have been writing on the subject for over 5 years now and have become an expert in the field. My work has been featured in many prestigious publications, including The Wall Street Journal, Forbes, and Business Insider. I'm a regular contributor to CoinDesk, one of the leading sources of Cryptocurrency news and information. In addition to my writing, I'm also a highly sought-after speaker on the topic of Cryptocurrency investing and trading. I have been invited to speak at numerous events around the world, including the World Economic Forum in Davos, Switzerland.