MicroStrategy has successfully sold off $500 million worth of notes ("the notes") which it announced it was selling on June 8th in a press conference, to buy Bitcoin. The notes were sold to qualified institutional buyers in a private offering in reliance to Rule 144A under the Securities Act of 1933. They were all sold to persons outside of the United States in accordance with Regulation S under the Securities Act.
At the time of offering, MicroStrategy estimated that the net proceeds from the sale of the notes and related guarantees after deducting initial discounts and commissions and estimated offering expense payable by MicroStrategy would be $488 million.
MicroStrategy Confirms Sale Of Notes
In a press release that came out earlier today, MicroStrategy states that the notes and guarantees were all sold to qualified institutional buyers under the Securities Act.
"The notes are fully and unconditionally guaranteed on a senior secured basis, jointly and severally, by MicroStrategy Services Corporation, a wholly owned subsidiary of MicroStrategy, and may be similarly guaranteed by certain subsidiaries of MicroStrategy that may be formed or acquired after the closing of the offering."
There was massive interest in buying the notes offered by the corporation as the company reportedly received more than $1.5 billion in orders for the notes worth $500 million.
Related Reading | MicroStrategy Receives Over $1.5B In Orders For $500M Notes To Fund Bitcoin Purchases
CEO Michael Saylor who has always been bullish on Bitcoin said the plan was to buy more Bitcoin to add to its portfolio which now sits at approximately 92,079 Bitcoins.
The press release also issued a notice;
"This press release shall not constitute an offer to sell or a solicitation of an offer to buy the notes or any other securities, nor shall there be any sale of the notes or the related guarantees in any state or jurisdiction in which such offer, solicitation, or sale would be unlawful under the securities laws of any such state or jurisdiction."
The company is yet to disclose when it will purchase more Bitcoin.
MicroStrategy Unveils A New Subsidiary
The corporation also announced a new subsidiary, MacroStrategy LLC, which now holds all of the bitcoins the company has purchased thus far. This is assumed to be a play to separate the investment portfolio from the core business of MicroStrategy, which is an enterprise business application software vendor.
Related Reading | Why MicroStrategy Decided To Pay Its Board Of Directors In Bitcoin
MicroStrategy is the largest independent publicly-traded analytics and business intelligence company. Its ticker symbol is MSTR and it is traded publicly on the NASDAQ.
The stock market has reacted positively to this news. Shares of MicroStrategy are up 80% as at the time of this writing. MicroStrategy's market cap now sits at around $5.82 billion, a massive jump from $5.03 billion as at yesterday.
Source: BTCUSD on TradingView.com
Bitcoin Market Reaction To MicroStrategy
This news follows Paul Tudor Jones announcing that he wants to allocate 5% of his portfolio to Bitcoin. Giving Bitcoin the bump it needed to finally get over the $40k hump after news of Tesla resuming payments with Bitcoin pushed it closed. Bitcoin price is up 9% today and is currently a little over $40k.
While this is by no means the bullish rally that investors have been hoping for but it shows that institutional investors are still optimistic about the future of the asset as it begins its climb back from its crash about a month ago.
MicroStrategy currently owns $3.7 billion worth of Bitcoin according to today's prices, all of which were bought at an average of $24,000 per Bitcoin. This amount is higher than any other publicly-traded company in the world.
Chart from TradingView.com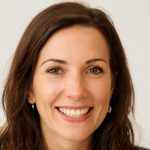 I have worked in the financial sector for over 10 years and have a keen interest in cryptocurrency. I have been writing about crypto for the past two years and have become one of the most respected authors in the space. I have a deep understanding of how this new asset class works and am able to provide insights that are both interesting and useful to my readers.