Bitcoin price is trading at around 50% down from 2021 highs set around the Coinbase stock market debut. According to data, the rally fueled by institutions finally getting into crypto came to an end by the same entities who drove up prices in the first place.
Here's why institutions left the crypto market and retail investors with a bloody aftermath, even though they helped drive prices up in the first place.
Crypto No Longer A Fad, Institutions Buying Causes Bullish Breakout
Up until the last couple of years, the cryptocurrency market was considered a fad, or a sector segregated from traditional finance that's more associated with ransomware, the dark web, and tax evasion.
Related Reading | What The Last Leg Up In The Crypto Bull Market Could Look Like
Over the years, retail investors adopted Bitcoin with the hope of disrupting traditional finance, and today it is starting to work. Institutions and even big banks and governments can no longer ignore the technology, and many are taking the plunge in their own way.
Data shows institutions took profit at local highs | Source: Arcane Research: The Weekly Report
PayPal and other payments brands now support crypto; national governments are considering central-bank issued digital currencies; and institutions are finally buying, selling, and trading Bitcoin.
These high wealth players with decades of market experience and all kinds of tactics on their side were paramount to driving prices up to $60,000 per coin. Unfortunately, the data above suggests they were also instrumental to the selloff that left retail traders with a bloody aftermath.
Other Side Of The Bitcoin: Institutions Selling Can Be Devastating
Institutional investors are sometimes referred to as "smart money" due to their ability to spot trend changes early, or perhaps due to their size they're the ones behind the trends themselves.
Institutions aren't typical traders behind a three-monitor setup filled with altcoin charts galore. The likes of hedge funds and more all have teams dedicated to technical analysis, fundamental analysis, macroeconomics, and much more. Using their combined intel, strategies are devised.
They buy assets they expect to do well, and they take profit when there's profits to secure. Institutions don't "HODL" hoping for hundreds of thousands of dollars per coin. Instead, they recognize they're up by a few hundred percent in only a handful of months, and took profits before retail investors realized what was going on.
CME gaps could potentially be targets for where BTC goes next | Source: CME-BTC1! on TradingView.com
Bitcoin might have made it to $1 trillion but crypto is still speculative, sensitive to sentiment changes, and can be extremely volatile. Institutions know all these things and took some risk off the table before the market collapsed – and it did.
Related Reading | Bitcoin Bear Market Comes Down To Pivotal June Close
Realized losses were the highest in history according to on-chain data, and as the rest of this info shows, institutions weren't the one suffering in the red.
Retail crypto investors dreamt of the days when institutions would drive up prices of the low supply asset, and its here. What they didn't realize was the nightmare that would result when these big players begin to sell their coins.
Featured image from iStockPhoto, Charts from TradingView.com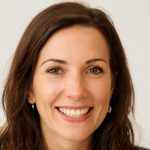 I have worked in the financial sector for over 10 years and have a keen interest in cryptocurrency. I have been writing about crypto for the past two years and have become one of the most respected authors in the space. I have a deep understanding of how this new asset class works and am able to provide insights that are both interesting and useful to my readers.