The sports industry has always been at the forefront of innovation through technology, fan engagement or revenue generation. Recently, Non-Fungible Tokens (NFTs) have emerged as a game-changer for the industry, allowing sports teams, athletes, and fans to create and exchange unique digital assets. NFTs are digital tokens that represent ownership of a unique piece of digital content, such as artwork, music, or in this case, sports memorabilia. In this article, we'll explore how NFTs are revolutionizing the sports industry, the benefits they bring to teams and athletes, and the challenges they pose.
What are NFTs?
NFTs are unique digital assets that are stored on a blockchain, a decentralized, transparent, and immutable digital ledger. Unlike traditional cryptocurrencies like Bitcoin, NFTs are not interchangeable, meaning each NFT is unique and cannot be exchanged for another. This uniqueness is what makes NFTs so valuable, as it allows creators to assign ownership and scarcity to digital assets. In the case of sports, NFTs can be used to represent anything from game highlights and player cards to rare collectibles and virtual merchandise.
How NFTs are being used in the sports industry
NFTs are still in their early stages of adoption in sports, but several teams and athletes have already jumped on the bandwagon. The NBA was one of the first leagues to experiment with NFTs, launching its own digital collectibles platform, NBA Top Shot, in October 2020. NBA Top Shot allows fans to buy, sell, and trade officially licensed NBA highlights in the form of NFTs. The platform has already generated over $500 million in sales, with some rare collectibles selling for millions of dollars.
Football clubs are also starting to embrace NFTs, with clubs like AC Milan, FC Barcelona, and Manchester City launching their own digital collectibles. These NFTs include rare game highlights, iconic moments, and virtual merchandise. AC Milan even launched an NFT fan token, allowing fans to vote on club decisions and receive exclusive rewards.
Individual athletes are also getting in on the action, with tennis star Naomi Osaka launching her own line of NFTs. The NFTs feature Osaka's iconic moments on and off the court, with a portion of the proceeds going to charity.
Benefits of NFTs in the sports industry
NFTs bring several benefits to the sports industry, both for teams, athletes, and fans.
NFTs provide a new revenue stream for teams and athletes, allowing them to monetize their digital assets and reach new audiences. They also provide a way to reward fans for their loyalty, offering exclusive content and merchandise that can only be accessed through ownership of an NFT.
For fans, NFTs offer a new way to engage with their favorite teams and athletes. By owning an NFT, fans can show their support and connect with others who share their passion. NFTs also provide a way to own a piece of sports history, whether a rare game highlight or an iconic moment.
Challenges of NFTs in the sports industry
While NFTs offer several benefits to the sports industry, they pose several challenges.
One challenge is the environmental impact of NFTs. The process of creating and exchanging NFTs requires a significant amount of energy, with some estimates suggesting that a single NFT transaction can consume as much energy as an entire household in a week. This has led to concerns about the carbon footprint of NFTs and the need for more sustainable blockchain solutions.
Another challenge is the potential for fraud and market manipulation. NFTs are still a relatively new concept, and the lack of regulation and oversight in the market has led to fraud and market manipulation cases. There have been instances of fake NFTs being sold and artificially inflating the value of NFTs through coordinated buying and selling. This poses a risk to buyers and sellers in the NFT market and highlights the need for greater transparency and regulation.
Additionally, using NFTs in sports raises questions about ownership and licensing. While NFTs allow for the ownership of digital assets, they do not necessarily grant ownership of the underlying intellectual property. This can create complications around licensing and revenue sharing, particularly when it comes to the use of team logos, player images, and other intellectual property.
Conclusion
Despite the challenges that NFTs present, they have the potential to revolutionize the sports industry, providing new revenue streams, fan engagement opportunities, and a way to preserve sports history. As the market for NFTs continues to grow, it will be important for teams, athletes, and fans to navigate the challenges and ensure that NFTs are used in a sustainable and ethical manner. With the right approach, NFTs could be a game-changer for the sports industry, creating new opportunities for growth and innovation.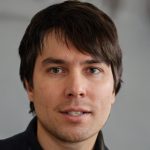 I am Clayton Weaver, a professional Crypto Author. I have been writing about Cryptocurrencies for over 3 years and have seen the industry grow immensely. I have also written a book on this subject which is available on Amazon. My focus is on helping people understand what Cryptocurrencies are, how they work, and why they are important. In addition to my writing, I also conduct workshops on this topic.