Bitcoin recently had a crash below $30k this week. For the first time since January 2021. $30k had been the stronghold for the coin for a long time since bitcoin began its descent down for its $64k all-time high. A good holding point to make sure that bitcoin does not crash into a bear market.
But when the coin finally broke it and went below $30k, all bets were off. Or so it seemed. Within a couple of hours, the coin had bounced back. Trading at above $32k in just mere hours. Currently holding steady at $33k.
Related Reading | Extreme Fear In Crypto Market, Is It Time To Buy The Blood In Bitcoin?
But what level must bitcoin attain for there to be a recovery to $49k? The answer is $34k.
Midweek Market Closes
A crash happening at the beginning of the trading week is not uncommon. People are just returning back to the market and gearing up for the week ahead. A crash is always an opportunity to buy and when people start buying back in, prices start to go up.
Bitcoin is currently struggling at $33k. But if the coin can close at $34k at the end of the market day, then we could see a recovery up to $49k.
A resistance level of $34k means that there is more faith in the market. More people are holding instead of selling. As always, strong hands will save the market.
Bitcoin price dumped in January | Source: BTCUSD on TradingView.com
With steady recoveries in the charts, a massive run-up could be underway. With previous market trends, we could have potentially hit the bottom in bitcoin. Steady buybacks into the market could be exactly what the coin needs.
With miners setting back up, the cost to mine a bitcoin is going to go up. This is likely due to the fact that they're going to have to set up in places with higher energy prices than China. With the higher energy prices, the cost of production is going to increase. This means that the new bitcoins coming into the market will do so at a higher price.
Miners always set the price of their new coins at a higher than mining price. Also at a price that ensures that they make a profit from their mining activities. These new coins with higher prices are sure to have a positive effect on the price of bitcoin. It could definitely be the bump that bitcoin needs to get back on the bull.
Bitcoin Recovery Trend
There has always been a massive drop in price before a big run. Back in January, there was a 15% drop in price in 24 hours. After that, bitcoin began a memorable recovery. Up until it hit a new all-time high. And so, while it might look like the coin is going to dump, it could just be gearing up for recovery.
With such a huge downtrend, a recovery following this would be momentous. Leading to incredible new numbers and daily gains.
Related Reading | More Than $1 Billion In Crypto Positions Liquidated In Overnight Bloodbath
But that only happens once investors start having faith in the market again. The Fear & Greed Index still remains in extreme fear. People are still liquidating massive amounts of crypto daily. Trying to get out of the market.
There are speculations that there could be a coming rug pull. So people are trying to avoid that. Some investors are liquidating their crypto assets at losses. All in fear of being in the market when it keeps dumping.
But the best way to invest in crypto has always been long-term. Once the weak hands exit the market, there could be a run-up. Strong hands remaining in the market means that there are no liquidations due to fear going on. People will be buying and holding because they believe in the asset.
Featured image from The Independent, chart from TradingView.com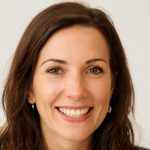 I have worked in the financial sector for over 10 years and have a keen interest in cryptocurrency. I have been writing about crypto for the past two years and have become one of the most respected authors in the space. I have a deep understanding of how this new asset class works and am able to provide insights that are both interesting and useful to my readers.