The Metaverse is the future of virtual reality, providing an immersive and interactive environment for social interaction, education, and entertainment. As technology continues to evolve, the Metaverse is becoming closer to becoming a reality, unlocking new opportunities for digital experiences and collaboration. The future Metaverse could revolutionize how we work, learn, and play, creating virtual spaces for remote offices, immersive education, and interactive storytelling. However, as with any new technology, the Metaverse also presents its own challenges that must be addressed to ensure a safe and inclusive space for all. As we continue to explore the potential of the Metaverse, we are entering a new era of digital interaction that will shape the future of society.
Challenges in the Metaverse
Privacy and Security: One of the most significant concerns with the metaverse is privacy and security. The metaverse will be an interconnected virtual world where users can interact and share information, and ensuring the security of this information will be critical. Additionally, as users spend more time in the metaverse, there is a risk that their physical identities could be compromised.
Access and Inclusivity: The metaverse has the potential to be a truly global community, but there are challenges when it comes to access and inclusivity. Many people worldwide still do not have access to reliable internet, which could be a barrier to entry for those who want to participate in the metaverse. Additionally, ensuring that the metaverse is accessible to people with disabilities will be crucial.
Content Moderation: With a vast amount of user-generated content in the metaverse, content moderation will be a significant challenge. Ensuring the metaverse is a safe and inclusive environment will require robust moderation tools to detect and remove harmful content.
Intellectual Property: The metaverse will be a world where users can create and own virtual assets, such as digital clothing or virtual real estate. This raises concerns about intellectual property and copyright infringement. Ensuring that users' intellectual property rights are protected will be crucial in the metaverse.
Technical Infrastructure: The metaverse will require a complex technical infrastructure to function properly. This includes servers, networks, and data centers that can support the massive amounts of data generated by users. Ensuring this robust and secure infrastructure will be critical for the metaverse's success.
Digital Addiction: Spending extended periods of time in the metaverse could lead to digital addiction, similar to social media addiction. Addressing this issue will require education, awareness campaigns, tools, and features encouraging users to take breaks from the virtual world.
Predictions for the Metaverse
Increased Social Interaction: The metaverse will offer a new level of social interaction. It will allow people to interact with each other in ways that were previously impossible, such as attending concerts and events, playing games, and participating in virtual communities. The metaverse will enable people to connect with others who share their interests and passions, regardless of their physical location.
A New Economy: The metaverse will offer new opportunities for businesses and entrepreneurs. Creating new virtual goods and services will open up a new economy where people can earn a living by selling virtual products or services. The metaverse could also change how we work as remote work becomes more prevalent.
Advancements in Technology: The development of the metaverse will require significant technological advancements. The metaverse will require new technologies to provide users with a truly immersive experience, from immersive VR headsets to haptic feedback suits. As companies invest in the metaverse, we can expect rapid technological advancements.
Education and Training: The metaverse could be a powerful tool for education and training. Virtual classrooms, simulations, and training programs could provide students and professionals with immersive and interactive learning experiences.
New Forms of Entertainment: The metaverse will offer new forms of entertainment beyond traditional video games and movies. Users could experience immersive storytelling, participate in interactive performances, and attend virtual festivals and events.
Virtual Tourism: The metaverse could offer a new form of tourism where users can explore virtual versions of real-world locations. This could provide a more accessible and sustainable form of travel and new opportunities for businesses in the tourism industry.
Virtual Real Estate: Creating virtual real estate in the metaverse could lead to new urban planning and architecture forms. Users could design and build virtual cities and communities, creating new opportunities for collaboration and innovation.
Conclusion
The metaverse can potentially revolutionize how we live, work, and interact with each other. However, as with any new technology, significant challenges, such as intellectual property, technical infrastructure, and digital addiction, must be addressed. The metaverse also offers numerous predictions for the future, including new forms of education and training, entertainment, tourism, and urban planning. As companies and developers continue to invest in the metaverse, it will be important to prioritize inclusivity, safety, and privacy to ensure that the metaverse is a space where everyone can participate and thrive.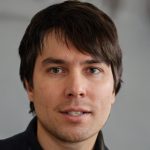 I am Clayton Weaver, a professional Crypto Author. I have been writing about Cryptocurrencies for over 3 years and have seen the industry grow immensely. I have also written a book on this subject which is available on Amazon. My focus is on helping people understand what Cryptocurrencies are, how they work, and why they are important. In addition to my writing, I also conduct workshops on this topic.