The past week has been a brutal one for bitcoin and crypto in general. The market has taken hit after hit. So much so that it's starting to seem like there is no end in sight. Coins have been falling at high percentages. It brings back a popular saying in the financial markets; "there's blood in the streets."
Investors have been reacting to this negatively. The Arcane Research Fear & Greed Index has moved back into extreme fear. Going down to the lowest it has ever been this year.
Fear & Greed Index down to 10 into extreme fear | Source: Fear & Greed Index on Arcane Research
The Index currently sits at 10 in extreme fear. This means that investors are scared to put their money in the market. With no more money going into the market, the prices will go down. And we will see even redder charts.
Time To Buy The Blood?
"Buy the dip" is a popular saying in the crypto space. People are encouraged to buy coins when there has been a massive downturn in the price. Quoting this as being the best time to get into the market. But what happens when a dip goes past just being a dip into full-blown bleeding?
With red charts and downward-facing arrows, the market looks like it is bleeding. With massive liquidations going on and not as much faith in the digital assets anymore, the crypto market valuation is down.
Related Reading | Will A Large Spike In Bullish Sentiment Translate To A Bitcoin Rally?
It is always best to buy assets when there is "blood in the streets." People are wary of the market. Weak hands are pulling out, dragging the price down. And that is when the long-term hodlers come out to play.
There is never any definite way to tell where exactly the market will bottom out. But a good indication is when assets are down so much that people are scared to buy back in. A time where it seems like the coins will never recover and that is the best time to buy.
Is There A Market Recovery On The Horizon?
A trend in the market has usually been massive dips are followed by good recoveries. People buy assets that are down a significant amount in hopes that they will make a profit when it recovers.
Total market capitalization less than 50% ATH | Source: Total Market Cap on TradingView.com
With institutional investors still holding on to their bitcoins, it looks that they still have hope in the market.
MicroStrategy recently bought an additional $500 million worth of bitcoins to add to its growing portfolio. Goldman Sachs had ramped up its bitcoin trading activities by partnering up with Galaxy Capital. All good-faith moves in the market.
But with the hash rate hitting record lows and the number of bitcoin mined in a day dropping, it could be that the market is headed for a bear market.
In that case, investors might be headed for a long waiting period. As the crypto bear markets are notorious for being painfully long. Lasting years at a time.
But there is just as much of a chance for recovery as there is for a total bear market.
Related Reading | More Than $1 Billion In Crypto Positions Liquidated In Overnight Bloodbath
It will not be the first time that the market has pulled ahead after massive downturns. A lot of investors see the falling prices as a chance to buy back in. And more money goes back into the market, so does more faith return. Increasing the valuation of the assets.
Bitcoin has fallen below $30k. Less than half its all-time high. A crucial hold point for the asset.
Ethereum has fallen below $2k.
The total market valuation now sits at $1.21 trillion. Less than 50% from its highest market valuation of $2.4 trillion.
Featured image from Cointelegraph, Fear & Greed Index from Arcane Research, crypto chart from TradingView.com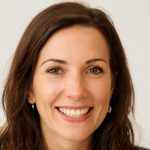 I have worked in the financial sector for over 10 years and have a keen interest in cryptocurrency. I have been writing about crypto for the past two years and have become one of the most respected authors in the space. I have a deep understanding of how this new asset class works and am able to provide insights that are both interesting and useful to my readers.