Bitcoin price is now below $50,000 for the first time in a month, and despite the still-high prices the market is in a panic. There's now widespread fear that the current market cycle has peaked and things will soon fall back into a bear phase.
At the same time, there's a looming bubble about to pop, aggressive tax measures and coming enforcement from the US government, and more that's recently taken the legs out from beneath the bull run. Is this really the cycle climax, or just time for a long overdue reset?
Bitcoin Price Action Turns Deadly Fast, Bears Blindside Bulls
Rewind to only just a week or so ago, and full blown exuberance was in the air. Coinbase Global had gone public, listed on the Nasdaq for the first time and ushering in a "new paradigm" in crypto.
Related Reading | Bitcoin Price Breakdown: Bulls In Trouble As $50,000 Is Lost
Things have certainly been going well for the asset class, garnering support from brands like PayPal, Venmo, and even Tesla. With corporations buying up what little BTC is left on exchanges – a number that has been rapidly decreasing – and expectations of more than $100,000 per coin, FOMO has been aggressive.
Dip buying at every drop has formed a parabolic price structure, that's unfortunately at risk of breaking down.
A rare signal calls the top as price action falls to parabolic curve | Source: BTCUSD on TradingView.com
Crypto Cycle Climax Could Be Upon Us Unexpectedly
The chart above demonstrates just how risky the situation is right now for the leading cryptocurrency by market cap. Along with price action ready to smash through the parabolic curve just as bad news starts to come in, a rare cycle top based on Pi has appeared for only the fourth time in the asset's young history.
Related Reading | Bitcoin Loses Important Lifeline That Got Bulls Blood Pumping
The tool has called several important tops, including two out of three that led to extended bear markets in Bitcoin. When parabolic assets break down, data suggests that they retrace a full 80% of their gains. The last market cycle saw the cryptocurrency fall a full 84% before rebounding after this signal appeared.
Another 84% drop here would take Bitcoin back to around $10,000. A retracement of that magnitude, would be shocking to all and certainly not what projections suggest. A fall of that size would also suggest a bear market, sooner than most would have expected.
Could our friend Elliott Wave "hi" and save the day? | Source: BTCUSD on TradingView.com
Another theory involves Elliott Wave and says that so long as the top cryptocurrency never makes it below the January 2019 top, the foundation of the bull market is still strong and should continue once the dust settles.
Volatility is coming, so don't get caught up in the storm that could soon ensue.
Featured image from Pixabay, Chart from TradingView.com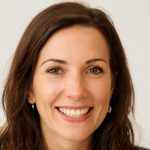 I have worked in the financial sector for over 10 years and have a keen interest in cryptocurrency. I have been writing about crypto for the past two years and have become one of the most respected authors in the space. I have a deep understanding of how this new asset class works and am able to provide insights that are both interesting and useful to my readers.