Post Views:
13
DELHI, INDIA / ACCESSWIRE / September 15, 2021 / Crypto Trading Bitcoin has recently partnered with Blockchain Press Media for a mutually beneficial business model. BPM is poised to assist Crypto Trading Bitcoin in their marketing needs.
Cryptocurrency has gained a lot of fame recently in the pandemic. One of the reasons for this is the rise in unemployment and pay cuts because of the lockdowns. People are on the lookout for alternate ways to earn money and they also want a good place to invest their money. Crypto comes across as the best option for both. Starting out in crypto is not that easy since even the experts have to do extensive research before making decisions. Thus, it is important to source information from trustworthy platforms and makes sensible choices. Platforms like Crypto Trading Bitcoin are among the top few that are both fast and accurate with their updates.
About Crypto Trading Bitcoin
Crypto Trading Bitcoin is a team made up of crypto experts, analysts and professionals. The team delivers daily crypto spot and margin signals. With over 760K followers on Twitter, Crypto Trading Bitcoin is one of the most trusted sources for trading updates. They also have a telegram channel where they provide similar updates for the subscribers. The telegram channel with over 2.8 million subscribers is a hub for crypto enthusiasts and investors, whether they are beginners or advanced traders.
Some of the topics covered by Crypto Trading Bitcoin in their daily updates are TRON Cryptocurrency, Ada, Ethereum, Chainlink, Matic Network, Ripple, $ETH, Dogecoin, Tether and $BTC. The platform also has pump rituals and the group of investors in the team will work together for a healthy pumping system. There is a separate Discord group for pump updates. Numerous holders and investors have gained useful insights from Crypto Trading Bitcoin and have been able to receive profits and returns.
About Blockchain Press Media
Blockchain Press Media is a company that offers marketing and related services for cryptocurrency platforms. It covers a wide range of public relations services and primarily focuses on blockchain and crypto projects. It provides a holistic approach towards promotion, marketing, and advertising for any crypto coin or token.
To join the telegram of Crypto Trading Bitcoin: https://t.co/ILm8jcAtv0
Join the Twitter of Crypto Trading Bitcoin: https://twitter.com/bitcoin160
Website: https://blockchainpress.media/
Pr contact: [email protected]
Name: Deep Sahu
Location: Delhi, India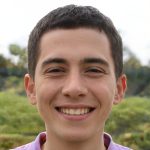 I'm a crypto author and investor with over 10 years of experience in the industry. I have been featured in major publications such as Forbes, Wall Street Journal, and Business Insider. I'm also the founder of Crypto News Aggregator, one of the largest online sources for cryptocurrency news and analysis.