One of the biggest arguments going on across crypto right now, is whether or not Bitcoin price action has topped out for this cycle. After a tremendous run, a peak could very well be here, and there are several indicators that back up this theory.
The creator of one of those indicators, and one that boasts a flawless track record, believes that although the signal has appeared, there's room for another – later rally that will cause the signal to show once again sooner than expected.
Picking Out Peaks In Crypto Has Always Been As Easy As Pi
Around April 13, a rare top-sniping indicator signaled that the top was in for Bitcoin's recent bull market. The same signal, called the Pi Cycle Top Indicator created by Philip Swift, perfectly picked out four of the last major Bitcoin peaks, including the one around the Coinbase Global launch recently.
Related Reading | Parabolic Bitcoin Price Structure In Danger: Cycle Climax Or Risky Reset?
After the signal appeared, as expected, the king of cryptocurrencies retracted and it has been all about altcoins in crypto ever since. Dogecoin is soaring, Ethereum is rising, but Bitcoin is still struggling with $60,000.
It also hasn't seen any major downside despite the signal's appearance, and might not, according to the tool's creator. And even if the top cryptocurrency does take a dive deeper from here, Swift also says that there's a chance for another leg up.
The signal only appeared for a short period | Source: BTCUSD on TradingView.com
Indicator Creator Philip Swift Claims Bitcoin Has More To Go Before Conclusion
Swift says that once again, the tool has nailed the top. It has now been three weeks since it has appeared and thus far, no new highs have been recorded.
Whether or not this is the bull market top remains to be seen.
Related Reading | Grand Finale: Bitcoin Price Closes Record High Weekly, Could Conclude Cycle
Swift says it is "interesting," however,  that the "111dma (orange line) spent very little time above the 350dma x2 (green) line before dropping back below it." He also claims that this could set up another "potential cross" in the coming weeks and months.
Here's a look at what could happen if Swift is right | Source: BTCUSD on TradingView.com
Such an occurrence is not impossible for the tool, and would more closely resemble the 2013 bull market that took Bitcoin from under $10 to more than $1,000.
It is also worth noting, that despite the tool's appearance on daily and weekly timeframes, there's no such signal on the monthly like there is past bull market peaks.
Most of this points to another eventual leg up in Bitcoin, regardless of any correction that could be coming.
Featured image from Pixabay, Charts from TradingView.com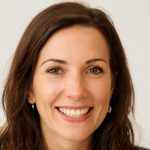 I have worked in the financial sector for over 10 years and have a keen interest in cryptocurrency. I have been writing about crypto for the past two years and have become one of the most respected authors in the space. I have a deep understanding of how this new asset class works and am able to provide insights that are both interesting and useful to my readers.