In the digital age, the integrity of data has become paramount. Data integrity refers to the accuracy, consistency, and reliability of data throughout its lifecycle. However, traditional centralized databases are susceptible to unauthorized modifications, making it challenging to ensure data integrity. This is where blockchain technology and its immutable ledger come into the picture.
It is a decentralized and distributed ledger that records transactions or data in a series of blocks, forming an unchangeable chain. Moreover, the term "immutable" signifies that once data is recorded on the blockchain, it cannot be altered or tampered with. This characteristic makes blockchain an ideal solution for maintaining data integrity.
Understanding Blockchain Technology
Before delving into the concept of an immutable ledger, let's briefly understand the fundamentals of blockchain technology. At its core, a blockchain is a digital ledger that stores data across multiple computers, known as nodes. Each block in the chain contains a set of transactions or data, along with a unique identifier called a hash.
Furthermore, Blockchain technology operates on a peer-to-peer network, where transactions are validated and added to the ledger through a consensus mechanism. This decentralized nature eliminates the need for intermediaries, enhances transparency, and increases the security of data.
The Role of Immutable Ledger in Blockchain Technology
In a blockchain, the concept of immutability ensures that once data is recorded, it cannot be modified or deleted without the consensus of the network participants. This immutability is achieved through cryptographic techniques, making it virtually impossible for malicious actors to alter the data stored on the blockchain.
However, the immutable ledger acts as a historical record of all transactions or data entries, providing an auditable trail of events. Any attempt to tamper with the data would require altering all subsequent blocks, which becomes increasingly challenging as more blocks are added to the chain. This characteristic makes the blockchain highly secure and resistant to fraud.
Benefits of an Immutable Ledger
The use of an immutable ledger in blockchain technology offers several benefits, including enhanced security, prevention of data tampering, and increased transparency.
One of the primary advantages is the heightened security and trust it provides. As the data recorded on the blockchain cannot be modified, it ensures that the information remains accurate and reliable. This is particularly crucial in industries like finance, healthcare, and supply chain management, where data integrity is of utmost importance.
By maintaining an immutable ledger, blockchain technology effectively prevents data tampering and fraud. Any unauthorized changes to the data would be immediately detected by the network participants, making it highly improbable for fraudulent activities to go unnoticed. Moreover, this builds trust among users and eliminates the need for intermediaries to verify transactions or data integrity.
Furthermore, the transparency offered by an immutable ledger enhances accountability. All transactions or data entries on the blockchain are visible to the network participants, ensuring that any discrepancies can be easily identified. This transparency can foster trust between parties involved in a transaction and reduce the potential for disputes.
Techniques for Achieving Data Integrity in Blockchain Technology
Several techniques are employed to achieve data integrity in technology. These include the use of cryptographic hash functions, digital signatures, and consensus mechanisms.
Cryptographic hash functions play a crucial role in ensuring the integrity of data stored on the blockchain. A hash function takes an input (data) and produces a unique fixed-size output (hash). Even a slight change in the input data results in a significantly different hash. This property enables network participants to verify the integrity of the data by comparing the calculated hash with the stored hash.
Digital signatures provide an additional layer of security and integrity in blockchain transactions. A digital signature is a mathematical scheme that verifies the authenticity and integrity of digital messages or documents. It ensures that the sender of the data is verified, and the content has not been tampered with during transmission.
Moreover, consensus mechanisms, such as Proof of Work (PoW) or Proof of Stake (PoS), ensure that all network participants agree on the validity of transactions and the order in which they are added to the blockchain. This agreement among participants further enhances the integrity of the data recorded on the blockchain.
Challenges and Limitations of Data Integrity in Blockchain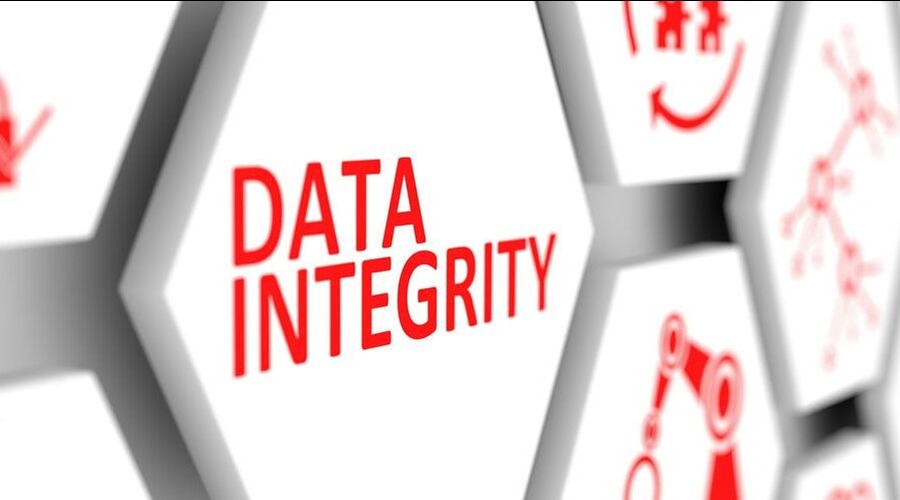 While they offers significant advantages in terms of data integrity, it also faces certain challenges and limitations.
Scalability is a major concern for blockchain networks. As the number of transactions increases, the size of the blockchain grows, resulting in slower transaction processing times. Addressing scalability issues while maintaining data integrity remains a challenge for blockchain developers.
Privacy is another area of concern. While it provides transparency, some use cases require privacy to protect sensitive information. Striking a balance between data privacy and transparency is crucial for the widespread adoption of blockchain technology.
Additionally, the energy consumption associated with some consensus mechanisms, particularly Proof of Work, has raised environmental concerns. Developing more energy-efficient consensus mechanisms is essential to mitigate the ecological impact of blockchain technology.
Real-World Use Cases
Blockchain technology and its immutable ledger have found applications across various industries. Let's explore some real-world use cases:
Financial Transactions: It has disrupted the financial sector by providing secure and transparent transactions. With an immutable ledger, financial transactions can be recorded on the blockchain, ensuring their integrity and preventing fraud. This technology eliminates the need for intermediaries, reduces transaction costs, and accelerates the settlement process.
Healthcare Records: The healthcare industry deals with sensitive patient data, making data integrity crucial. Blockchain technology allows for the secure storage and sharing of healthcare records. With an immutable ledger, medical records can be accurately maintained, preventing unauthorized access, tampering, or loss of critical information.
Intellectual Property Protection: It has the potential to revolutionize intellectual property rights management. By utilizing an immutable ledger, artists, inventors, and content creators can securely register their intellectual property and prove ownership. It ensures the integrity of their creations and protects against copyright infringement.
Supply Chain Management: It enables end-to-end traceability and transparency in supply chains. By recording each step of the supply chain on an immutable ledger, businesses can ensure the authenticity and integrity of products, reduce counterfeiting, and enhance consumer trust.
Future Outlook and Potential Developments
Blockchain technology is still in its early stages, and there is immense potential for future developments. Here are some areas to watch out for:
Improvements in scalability and efficiency: As the networks continue to evolve, efforts are being made to address scalability issues. Solutions like sharding, off-chain transactions, and layer-two protocols aim to increase the transaction throughput without compromising data integrity.
Integration with other technologies: Blockchain is being explored in conjunction with other emerging technologies such as Internet of Things (IoT), artificial intelligence, and machine learning. The integration of these technologies can further enhance data integrity, security, and the overall functionality of blockchain applications.
Regulatory considerations: it becomes more widespread, regulatory frameworks are being developed to address legal and compliance issues. Governments around the world are exploring the implementation of regulations that balance innovation with consumer protection and security.
Conclusion
Therefore, the immutable ledger is a fundamental aspect of blockchain technology that ensures data integrity and trust. By leveraging cryptographic techniques and consensus mechanisms, blockchain provides a secure and transparent platform for various applications. Industries such as finance, supply chain management, healthcare, and intellectual property are already benefiting from the advantages of an immutable ledger.
However, challenges related to scalability, privacy, and energy consumption must be addressed to realize the full potential of blockchain technology. With ongoing research, technological advancements, and regulatory developments, and is poised to transform industries and revolutionize the way we handle data integrity in the future.
FAQs
Is blockchain technology completely tamper-proof?
While blockchain technology provides a high level of security and immutability, it is not entirely tamper-proof. The security of a blockchain network depends on factors such as the consensus mechanism employed, the computing power of the network participants, and the implementation of cryptographic techniques.
Can data once recorded on the blockchain be deleted or modified? 
No, the nature of an immutable ledger in blockchain prevents data from being deleted or modified without the consensus of the network participants. Once data is recorded on the blockchain, it becomes a permanent part of the ledger.
How does blockchain ensure data integrity in a decentralized network? 
Blockchain achieves data integrity in a decentralized network through the use of cryptographic hash functions, digital signatures, and consensus mechanisms. These techniques ensure that data remains unchanged and verifiable by all participants in the network.
Can blockchain technology be used for private and permissioned networks?
Yes, it can be implemented in private and permissioned networks, where access to the blockchain is restricted to a select group of participants. In these networks, data integrity and trust can still be maintained, although the level of decentralization may vary.
Are there any limitations to the size of a blockchain?
It size can be a limiting factor in terms of scalability and storage requirements. As more data is added to the blockchain, its size increases, potentially impacting the network's performance.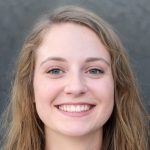 I'm a highly experienced and well-respected author in the field of Cryptocurrency. I have been writing on the subject for over 5 years now and have become an expert in the field. My work has been featured in many prestigious publications, including The Wall Street Journal, Forbes, and Business Insider. I'm a regular contributor to CoinDesk, one of the leading sources of Cryptocurrency news and information. In addition to my writing, I'm also a highly sought-after speaker on the topic of Cryptocurrency investing and trading. I have been invited to speak at numerous events around the world, including the World Economic Forum in Davos, Switzerland.