Known Bitcoin whale JOE007 compared current market trends to November 2018 trends. Calling it November 2018 vibes. This was in reply to a tweet that called Bitcoin at $30K the new Bitcoin at $6K, referring to the market trends of 2018 when Bitcoin crashed after the bull market ended.
Replying to the tweet, Joe tweeted; "Except 5 times more expensive." With a follow-up tweet that said, "November 2018 vibes, anyone?"
This is a nod to the November 2018 crash when Bitcoin fell and lost over 80 percent of its value from the beginning of the year 2018.
Bitcoin Set To Crash More?
A November 2018 movement for Bitcoin would mean that Bitcoin still has some falling to do. While Bitcoin has lost a good percentage of its all-time high, there is still a long way to go since the asset has only lost about 60% of its value so far.
Related Reading | Bitcoin Could Fall To $10K, Louis Navellier
Despite bullish sentiments in the market, the price of Bitcoin hasn't picked up much in recent months. Mostly held in the $30K price range for most of that time. Bears are trying to drag the price further down. Getting it to a point where it would be more profitable to buy. But that has not been the case as traders have managed to get the price back over $30K and keep it there.
November 2018 market trends would see the price of Bitcoin crash back to $12K. This would be the point at which Bitcoin will have lost over 80% of its all-time high. Putting the market right in a bear market. But regardless, $12K is still a higher price than the $3,878.66 low that Bitcoin hit in November 2018.
The price of Bitcoin had fallen a whopping 37% percent in that month alone. And that's how the subsequent bear market started, which lasted straight into 2020 until prices started picking back up. Leading us to the current bull market wave that the market has been riding up until this point.
Prices To Pick Back Up?
Responding to a question about if he was ever bullish on Bitcoin, Joe explained that he believes the price would go back up eventually. Much higher than current prices. But for now, the Bitcoin whale seems to remain bearish on the market.
Bitcoin up 0.43% in 24 hours | Source: BTCUSD on TradingView.com
With each bull market comes a bear market. The hard part is predicting when the bull market ends and where the bear market begins. With investors dumping their coins, it would seem that people do not believe that the price has hit its bottom yet.
Usually buying happens when investors start to see that the bottom is imminent and it was time to get back in before a rally.
If whales are seeing November 2018 vibes in the market, does that mean that the prices are more likely to go down than up? It could. But predicting Bitcoin price movements has never been an easy feat. The market's volatility makes it so that price movements are usually erratic and predictions are mostly just opinions.
Prominent figures like Jim Cramer have said he has sold his bitcoins as they predict a further crash coming. While others like Billionaire Ricardo Salinas have said that investing in Bitcoin was the best thing for any portfolio.
Related Reading | Why Bitcoin Could Still Hit $100K This Year
Analyst John Bolinger said last month that Bitcoin was going to reclaim $50,000. With billionaire Tim Draper giving an even staggering prediction of Bitcoin hitting $250,000 by the year 2022.
But most of these are just speculations. Institutional investors are still bringing their money into the market. Although it seems that it is not enough to move the price of Bitcoin upward.
Bitcoin is currently trading at $33,400, up 0.43% in the last 24 hours. With an overall market cap of approximately $627B.
Featured image from Nairametrics, chart from TradingView.com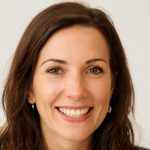 I have worked in the financial sector for over 10 years and have a keen interest in cryptocurrency. I have been writing about crypto for the past two years and have become one of the most respected authors in the space. I have a deep understanding of how this new asset class works and am able to provide insights that are both interesting and useful to my readers.