Bitcoin price is now below $30,000 for the first time since making the 2021 rally now a memory. The leading cryptocurrency by market cap first opened the year at around $28,800 – a price just touched during today's crypto market bloodbath.
The entire 2021 is now gone in a flash | BTCUSD on TradingView.com
Bitcoin Price Breaks Below $30,000
Bitcoin price is now back where it started in what had previously been its most bullish year on record, putting the greater bull rally at risk of turning full blown bear market if things trend any lower.
The downtrend has been sharp and fast, cutting crypto prices in half within just one month and setting one of the worst monthly closes on record.
Related Reading | The Missing Ingredient From A Full On Bitcoin Reversal
Bitcoin took a 50% loss while altcoins have dropped more than 70% in many cases. Sentiment turning so negative and an influx of coins reaching exchanges has now led to Bitcoin price plunging below $30,000 for the first time in 2021.
Only a nasty gravestone doji is left on the 12-month | BTCUSD on TradingView.com
2021 Crypto Rally Now Erased, Has The Bull Market Concluded?
The leading cryptocurrency by market cap more than doubled in the first quarter of the year. The rally came to a climax just as Coinbase Global went public on the Nasdaq and crypto market exuberance was at its highest. Markets tend to reverse when participants least expect it, and money is being made easily.
Related Reading | Why Bitcoin Could Slingshot Back To Lows Before Gaining Momentum
Everything was going great for crypto – Elon Musk was about to host Saturday Night Live, but then the rug was pulled on investors. The selloff has also resulted in one of the ugliest yearly candles in the history of Bitcoin.
The current candle is a gravestone doji, which as the name sounds, can have deadly consequences. However, bulls still have five full months left in the year to make sure this bearish signal isn't left behind.
Could there be a similar reaction as the historic "China pump"? | BTCUSD on TradingView.com
Bitcoin price action, sentiment, and market structure all exhibit similarities to the last time the crypto market took a short-term pause. If something similar were to play out, with lows now swept and panic in the air, a bounce could be imminent.
That doesn't necessarily mean the downtrend is over, as the rest of the pattern shows. But with $30,000 now broken and the market in extreme fear, anything is possible. A lack of short positions does suggest a squeeze similar to the last time around isn't as likely, but there's still time for bulls to prove that the bull market isn't quite over yet.
Featured image by iStock Photos, Charts from TradingView.com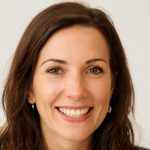 I have worked in the financial sector for over 10 years and have a keen interest in cryptocurrency. I have been writing about crypto for the past two years and have become one of the most respected authors in the space. I have a deep understanding of how this new asset class works and am able to provide insights that are both interesting and useful to my readers.