Bitcoin price is back below $55,000, unable to keep its bullish momentum it had leading into the Coinbase Global listing. Since then, things have turned down.
The fall back below $60,000 has with it also taken the coin below a critical life-saving support level that's been untouched since late 2020.
Bitcoin Loses Life-Saving Support Level, First Time Since 2020
Bitcoin and other cryptocurrencies are notorious for their volatility, but that's also how they're able to generate life-changing wealth for early investors.
Because of how volatile the emerging speculative asset class is, volatility measuring tools like the Bollinger Bands are especially effective. When the bands tighten is says that price action has been sideways and a major move is coming.
Related Reading | "Exponential Decay" Of The Dollar To Benefit Bitcoin Long-Term
If any coins close a candle outside of the bands with volume, there's often an opportunity to "ride the bands" to incredible gains.
That's exactly what happened that took Bitcoin from under $12,000 to more than $64,000 in a matter of months. The Bollinger Bands got tight, began to expand, and because the top cryptocurrency was above the middle-SMA, the bull market was cleared for takeoff.
The problem is, that same signal is back but in reverse.
It's been more than 190 days of uptrend. Is it time for a change? | Source: BTCUSD on TradingView.com
What The Bollinger Bands Are Saying About The Current Crypto Cycle
More than six months and around 200 days have gone by since Bitcoin has passed through the middle-SMA on the Bollinger Bands on three-day timeframes.
The Bollinger Bands themselves – created by John Bollinger – are a standard deviation of the simple moving average. They expand and contract based on volatility, as mentioned earlier.
The toolset can tell traders a lot about what's about to go down. For example:
The structure is looking good, but we need a bit of confirmation first. One set of tactics might be a start a position here and add to as it works out with an initial stop under the 9/23 low.
— John Bollinger (@bbands) October 5, 2020
According to the tool, what's about to go down could be Bitcoin price. Passing through the mid-BB can be used as an effective buy or sell signal. After several candle closes below the SMA, a fall to the lower Bollinger Band is the most likely next target.
That target is around $46,000 per BTC, at the height of the "Elon Musk" candle.
Remember, the close below for Bitcoin is only on the three-day timeframe, suggesting that the more dominant bull trend is still hanging on. During past bull markets, the top cryptocurrency has always retraced to the middle-SMA on weekly timeframes. This level sits right around $44,000.
Two potential targets for Bitcoin are highlighted by the SMA | Source: BTCUSD on TradingView.com
Either that holds strong, or there's a chance the bull market is over. The only line left for bulls to keep hope alive, would be the same middle-SMA on the monthly timeframes.
The middle-SMA in the monthly is right around $18,000 per coin and below the cryptocurrency's former all-time high. A fall of that magnitude would be a frightening 70% drop, comparable to the fall from June 2019 to Black Thursday last year.
Related Reading | Potential Island Reversal Leaves Bitcoin Bulls Stranded
It's not impossible for Bitcoin, and the bull run would still be intact. Are you ready for the volatility that the Bollinger Bands are warning of ahead?
Featured image from Pixabay, Charts from TradingView.com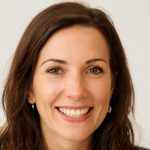 I have worked in the financial sector for over 10 years and have a keen interest in cryptocurrency. I have been writing about crypto for the past two years and have become one of the most respected authors in the space. I have a deep understanding of how this new asset class works and am able to provide insights that are both interesting and useful to my readers.