Hall of Fame investor Richard Bernstein has warned that bitcoin is in a bear market. Richard is the CEO and CIO of Richard Bernstein Advisors. A management fund that manages $4.7 billion and provides investment advisory services to over 10,000 clients.
On Monday on CNBC's Trading Nation, Bernstein was a guest where he talked about bull markets.  Bitcoin has been in a bull market for the better part of a year now. And even though the asset has surged upwards in that time, Bernstein suggests that this trend is not sustainable.
He said that people were leaving behind the assets that have been positioned to make a profit. Going after cryptocurrencies which he said was "pretty wild."
Bitcoin Is A Bubble
Calling out the digital asset, CEO Richard Bernstein has said that the asset is a bubble. He states that the asset is currently in a bear market but everyone is ignoring the assets that are actually in a bull market.
The real bull market is actually in oil but everyone is ignoring the market. There's not a lot being said about it despite the asset being up 42%.
Related Reading | Why Bitcoin Is Actually "Bad For Crime" Contrary To Belief
Pointing to the stock markets,  he said, "Bitcoin is in a bear market and everyone loves its assets. And oil was in a bull market and it's basically, you've never hear of it. People don't care.
Bernstein has been on Wall Street for years and he called oil the most neglected bull market. Explaining that the major bull market was actually going on in commodities, not cryptocurrencies. The CEO believes that the rush to own cryptocurrencies has led to a major parabola.
"The bubble is different from speculation in that it pervades society," he said. "It's out of the financial markets." Expanding on this by calling out that cryptocurrencies and other tech stocks are now being discussed at places like cocktail parties
Bernstein On How This Can Affect Your Portfolio
Pointing out what he thinks the source of growth is, Bernstein believes the source of growth ultimately lies in energy and material and industry.
According to the CEO, you want to be on the winning team. And the winning team according to him has always been in the energy sector.
Related Reading | Mexican Billionaire Reveals He Put 10% of His Portfolio in Bitcoin
"If you're on the other side of the seesaw next year or two, maybe five years, your portfolio can be hit hard," the CEO said with regards to crypto. "The seesaw aspect you want to be is a kind of inflation-promoting aspect that most people don't invest in."
Bitcoin is down 38 percent from its all time high of $64k in April. While the asset has done tremendously well, Richard Bernstein believes that Bitcoin has finally retreated into a bear market.
Bitcoin down 38% from all time high | Source : BTCUSD on TradingView.com
Currently, Bernstein is quite pessimistic about technology stocks, which he made evident in 2019. He does not believe in stocks that are geared towards disrupting the current economy.
Technology stocks have grown a lot in recent years. With most investors portfolios containing a reasonable amount of technology stocks. The stocks have also shown tremendous growth. Disruption is a word that gets thrown around a lot in the technology sector. But Bernstein still is not impressed by them, calling the tech sector a cyclical sector back in 2017.
Regarding inflation, he predicted that inflation will definitely shock investors. "A huge miss on inflation but everybody thinks it's just temporary," was a statement he made in regards to economists saying that this is just transitory. But he hopes that the tide will turn at some point.
Featured image by Luv Murrell – Unsplash, chart from TradingView.com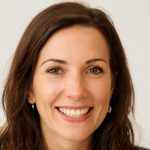 I have worked in the financial sector for over 10 years and have a keen interest in cryptocurrency. I have been writing about crypto for the past two years and have become one of the most respected authors in the space. I have a deep understanding of how this new asset class works and am able to provide insights that are both interesting and useful to my readers.