Bitcoin is back well above $50,000 and Ethereum is now over $3,000 per token. The two top crypto titans have been in full bull mode for the better part of a year now, and it has helped propel the entire crypto market cap to unprecedented heights.
Now at well over $2 trillion and counting, this most recent monthly close in the total crypto market cap marked a historic seven consecutive green monthly candles in a row. Here's a closer look at what the long string of success could mean for the market in the days ahead.
Crypto Reaches Mass Acceptance, More Than $2 Trillion Market Cap
Sentiment changes quickly in speculative assets like crypto. It was only around two years ago that executives were calling Ethereum a double-digit "shitcoin," and major media outlets pronounced Bitcoin dead yet again (and again).
Today, the story is very different. Nearly every powerhouse in finance is now taking a "if you can't beat 'em, join 'em" stance with crypto and are offering exposure to Bitcoin, Ethereum, Litecoin, and others in some way.
Related Reading | Bitcoin Dominance Dives To Lowest In Years, Altcoin Season Is Finally Here
Few assets aside from Dogecoin and the rare moonshot have done as well as top assets Bitcoin and Ethereum, which have soaked up most of the limelight this cycle.
Their sheer size alone is what has pushed the total crypto market cap to more than $2 trillion and climbing. And they've now helped the total crypto market close a record-breaking seven monthly candles in a row – the most ever.
A new record is set for longest string of green monthly candles | Source: CRYPTOCAP-TOTAL on TradingView.com
Massive Bitcoin And Ethereum Rallies Help To Break Historic Monthly Record
Layered behind the price action of the total crypto market cap the impact of both Bitcoin and Ethereum can be seen. The two combined with other altcoins like Cardano, Dogecoin, and more have made the new record of seven green monthly candles in a row possible.
Bitcoin's enormous $1 trillion market cap alone has been the biggest contributor overall, while Ethereum clearly has some catching up to do even with a long history of over-performance compared to BTC.
Related Reading | "Exponential Decay" Of The Dollar To Benefit Crypto Long-Term
All eyes have been on Ethereum as of late to take center stage and kick off an unprecedented "alt season." The ratio between BTC and ETH is nowhere near former highs from the last bull market, even though both have since surpassed USD highs from back then.
What this all suggests is that altcoins could take lead with the total percentage of crypto market cap they capture compared to Bitcoin. Whether this is a result of future over-performance, or a correction in Bitcoin remains to be seen.
Featured image from Deposit Photos, Charts from TradingView.com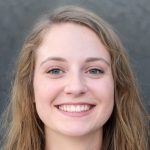 I'm a highly experienced and well-respected author in the field of Cryptocurrency. I have been writing on the subject for over 5 years now and have become an expert in the field. My work has been featured in many prestigious publications, including The Wall Street Journal, Forbes, and Business Insider. I'm a regular contributor to CoinDesk, one of the leading sources of Cryptocurrency news and information. In addition to my writing, I'm also a highly sought-after speaker on the topic of Cryptocurrency investing and trading. I have been invited to speak at numerous events around the world, including the World Economic Forum in Davos, Switzerland.