Louis Navellier was on CNBC to talk about the current chart movements in Bitcoin. Talking about the price movements, Navellier said he believed that the price could very well fall below $10k. According to Louis Navellier, the pandemic is taking us back to where we were before it all started. Pointing out that the price was under $10k a year ago.
Bitcoin has seen tremendous growth in price over the past year. With the asset surpassing most predictions for it in the year 2021. These price movements have motivated others to predict an even higher price. But not Navellier. The founder believes that the price movements are a warning sign for a coming bear market.
Louis Navellier is the founder and Chief Investment Officer of Navellier & Associates.
Bitcoin Shadow Market
Navellier continued on to say that there is no way to tell how much leverage there is in bitcoin. Due to there being a shadow market that leverages up 100 to 1. Navellier compared it to the famed secret Chinese banking system.
Related Reading | El Salvador Is Giving $30 In Bitcoin To Its Citizens
The amount of leverage available has always been an elusive factor. No one can definitely tell how much leverage there is in the market. This is due to there is no way to properly measure the value that bitcoin holds.
The founder explained that it is a scary thing to not know the leverage available.
"It's very scary. We have to flush all these people out. – Louis Navellier, Founder and CIO Navellier & Associates
Further, on this path, Navellier pointed to the Malta situation.
Malta is currently being investigated for facilitating cryptocurrency transactions up to the tune of $70 million. The FATF singled it out due to its lax laws on crypto. Believing that the laws have led to a lot of money laundering through the country.
Malta has long been a destination for crypto enthusiasts. Their favorable regulatory frameworks make it very favorable for crypto businesses.
Bitcoin holding above $30K resistance level | Source: BTCUSD on TradingView.com
Navellier believes the outcome of the investigation will further determine where the price of bitcoin will go.
An Uptrend Is Still Possible
Katie Stockton of Fairlead Strategies was on CNBC with Navellier. Stockton talked about the head and shoulders formation of the charts. She alluded to the fact that the targeted level had already been broken. With short-term momentum still being on the downside.
This could be indicative of a bear market coming. Breaking the $30k support would put negative pressure on the market.
But according to Stockton, long-term momentum is still on the high side. Long-term trend falling gauges are still positive. And even if the $30k support was broken, there is still strong support at $27k.
This is in contrast to Navellier. Who believes the price is headed for $10k. Stockton thinks that there is still ample support above the $10K level.
Katie Stockton is the Founder and Managing Partner of Fairlead Strategies, LLC.
Related Reading | Here's The Level Bitcoin Bulls Must Reclaim For Setup To $49K
The $30K support level has been important in holding up the price of bitcoin. Bitcoin had broken this level last week and promptly risen back up. But it was enough to cause panic in the market. And people sold out their coins.
Major resistance is still being mounted above $30k. Traders and investors alike are determined to keep the coin from falling below this. Making this a crucial point in the making or breaking of the bull or bear market.
Regardless, breaking below $30k is still a long way from $10k. The price could very well fall now. But there will be another mounted resistance at the $27k price range to hold up the coin.
Featured image from Yahoo Finance, chart from TradingView.com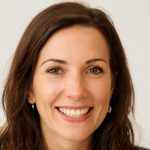 I have worked in the financial sector for over 10 years and have a keen interest in cryptocurrency. I have been writing about crypto for the past two years and have become one of the most respected authors in the space. I have a deep understanding of how this new asset class works and am able to provide insights that are both interesting and useful to my readers.