Bitcoin price is back now at the mid $30,000 range after a quick plunge below $30,000 support this week. The short lived dip below support finally resulted in a worthwhile bounce, leaving behind a reversal signal that in the past has had god-like results.
If crypto bulls can hold at current prices by the time the weekly candle closes, a larger upward move could be on the horizon.
Bitcoin Price Forms Bullish Reversal Signal On Weekly
The wild returns across crypto in 2021 are now a distant memory, having every last penny of the Bitcoin bull run from January 1 forward wiped out in the most recent drop below support.
For months now $30,000 has held as support. But bears were able to push the price of the leading cryptocurrency by market cap to the yearly open at $28,800.
Related Reading | The Missing Ingredient From A Full On Bitcoin Reversal
It was at that significant support level that Bitcoin bounced, and bulls were finally able to gain some momentum over the last few days.
The respectable attempt by bulls to resume the greater bull rally could hold, now that a bullish hammer reversal has formed on the weekly chart. For the signal to be valid, Bitcoin would need to close the weekly at $34,500 or higher.
A hammer reversal candlestick has preceded each bullish impulse so far | Source: BTCUSD on TradingView.com
Dropping The Hammer On Bears: The Reversal Signal Explored
A hammer is a single Japanese candlestick that shows an extremely bearish move that was essentially blocked by bulls. Support was breached, but bulls kept on buying anyway – leaving a long wick or hammer handle below what's left of the candle body or head.
A single candle might seem insignificant as a signal, but in the past, it was the past things bears saw before Bitcoin went on a tear. This third hammer since the bear market bottom, could put the final nail in bear's coffins.
Related Reading | Bitcoin Price Breaks Below $30,000 Support, Erasing 2021 Rally
Each previous hammer marked a major bullish impulse brewing in Bitcoin, and each time the LMACD – a momentum indicator was red on the histogram, but ready to turn upward.
The lagging indicator eventually crosses bullish and the top cryptocurrency goes on a few hundred percent rally – rinse and repeat. After one of the worst monthly "rinses" on record, the market is cleansed of leverage and it could keep the crypto cycle going a while long if there's another bullish crossover.
As the chart above shows, hammers on the weekly have a lot of clout, however, they have also failed in the past. There's a green hammer – slightly different from those outlined in boxes – when Bitcoin touched $6,000 in late 2019. However, this false bottom led to Black Thursday, where there was no such signals in sight. It wasn't again until Bitcoin held a retest of $10,000 that the next hammer formed and another impulse began.
Featured image from iStockPhoto, Charts from TradingView.com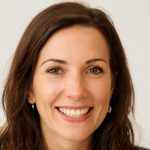 I have worked in the financial sector for over 10 years and have a keen interest in cryptocurrency. I have been writing about crypto for the past two years and have become one of the most respected authors in the space. I have a deep understanding of how this new asset class works and am able to provide insights that are both interesting and useful to my readers.