Bitcoin price is back above $56,000 once again, after a tug-of-war between bulls and bears has led to a bit of a stalemate just as the April monthly comes to a close.
The monthly candle at current levels will close as a doji, signaling indecision, and a potential reversal ahead. Here's a closer look at the potential reversal pattern that has crypto bears salivating for cheaper coins in the days ahead.
Bitcoin Bears Make A Stand Against Bulls, Rally Reaches Stopping Point
It is hard to be bearish on Bitcoin at all, let alone right now. The cryptocurrency has risen from pennies to more than $60,000 per coin. The scarce BTC supply suggests these are still early days and there's a lot more ROI to go, potentially reaching prices of hundreds of thousands each in the future.
All of 2021 thus far has been like a rocket ship for Bitcoin and its altcoin brethren. Ethereum and Dogecoin have massively outperformed the top cryptocurrency and several others have done even better.
Related Reading | Bitcoin Price Forecast: Cloudy With A Chance Of Downside
Bitcoin profits being taken and flowing into altcoins is just one of many reasons for the leading cryptocurrency by market cap to take a pause. Incredibly overheated technical indicators, and a sudden fear of coming regulation combined with a huge capital gains tax hike on the horizon are also to blame.
The indecision has led the pivotal April monthly candle close to form a doji, if and when it closes tonight at 8PM ET.
The monthly should close as a doji, but there's risk of a reversal | Source: BTCUSD on TradingView.com
Potential Evening Star Reversal Pattern Could Mean Lights Out For Crypto Bulls
A doji is either a sign of indecision before a trend continues or is a signal a reversal is near. But it all depends on what comes next after the doji is formed. If another massive move up follows in May, then the bull trend is back on full force.
However, if bears get the best of price action over the next month and close with another red candle, there's risk of an evening star pattern.
Related Reading | Potential Island Reversal Leaves Bitcoin Bulls Stranded
An evening star reversal is a Japanese candlestick pattern that that forms when there's a sharp rise capped off by a doji, then followed by an similarly strong showing by bears to the downside.
The red candle in May must engulf at least 50% of March's historic candle close to be confirmed. If May closes below $50,000, there's serious risk of more downside in the top cryptocurrency ahead.
The reversal pattern also has appeared during the same month as a rare "Pi cycle top indicator" has triggered its signal for only the fourth time in Bitcoin's history.
Featured image from Pixabay, Charts from TradingView.com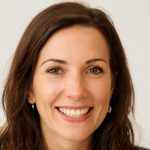 I have worked in the financial sector for over 10 years and have a keen interest in cryptocurrency. I have been writing about crypto for the past two years and have become one of the most respected authors in the space. I have a deep understanding of how this new asset class works and am able to provide insights that are both interesting and useful to my readers.