Bitcoin price is on the rebound, but after such a sharp fall and more than 50% retracement, any reversal must be considered a potential bull trap until much higher prices are reclaimed.
Further adding credence to the theory of a potential bull trap, a trend strength indicator very clearly shows that bears are in charge, and are ready to bring out the claws if needed to swat crypto prices back into hibernation mode.
Only Up Season Is Over: Bears Now Control Bitcoin Trend
After such a strong year for bulls in 2020 and a even more powerful start to 2021, expecting "only up" in crypto isn't uncommon. That's exactly why the selloff in May was so severe – few saw it coming.
Technicals warned that something violent was coming, but because sentiment was so bullish the bearish signals were ignored. But technicals are rarely wrong so long as a certain set of rules are followed.
Related Reading | Bitcoin Bulls And Bears Alike Beware Of Potential Pump And Dump Fractal
For example, the Average Directional Index is a trend strength measuring tool that commonly reads alongside a Directional Movement Index. Simply put, the ADX measures the trend and the DMI says who is in favor: bulls or bears.
Trend changes are extremely clear on the three-day chart | Source: BTCUSD on TradingView.com
In the chart above, there's no denying the bears are still fully in control of Bitcoin, despite the short-timeframe showing from bulls. Dating back to the start of the bear market, the ADX and DMI have provided reliable signals about which side of the trade is most dominant.
How To Read The ADX And DMI To Gauge Crypto Trend Strength
The chart above also shows the DMI- falling below the ADX, which is an indication that the trend is growing in strength.  Falling below a reading of 20 tends to reset a trend and signal its end.
All signs suggest that bears only now have control over the top cryptocurrency by market cap for the first time since April 2020 and aren't likely to let go so easily.
Could there be several bullish divergences before a reversal? | Source: BTCUSD on TradingView.com
On shorter timeframes, the ADX reached a reading of 70 showing just how powerful bears have been. The trend strength matches the initial power that pushed Bitcoin to above $14,000.
Related Reading | Why Bitcoin Could Slingshot Back To Lows Before Gaining Momentum
From there and above, with each successive local high, the daily bull trend weakened until bears finally made their attack. Each divergence in the chart above shows the trend weakening in action. It also could suggest that bears might have several weakening peaks with deeper lowers before any sort of real reversal is on the table.
For now, the recent rally in Bitcoin to back above $40,000 might be little more than a bull trap set by playful bears just out of hibernation.
Featured image from iStockPhoto, Charts from TradingView.com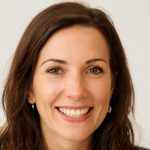 I have worked in the financial sector for over 10 years and have a keen interest in cryptocurrency. I have been writing about crypto for the past two years and have become one of the most respected authors in the space. I have a deep understanding of how this new asset class works and am able to provide insights that are both interesting and useful to my readers.